Former APM chairman Mike Nichols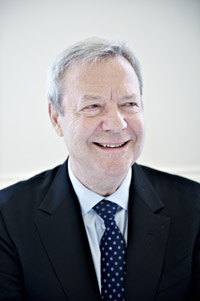 It is with great sadness that the Association for Project Management (APM) has to announce that former APM chairman, Mike Nichols died on 3rd December after a short illness.
Mike enjoyed a long and varied career at the forefront of some of the most ground-breaking projects of the late 20th century. In particular, he directed a management contract for the first phase of the Hong Kong Mass Transit Railway and project managed the initial stage of the Docklands Light Railway.
Mike founded Nichols (then Nichols Associates) in 1975 in order to give himself the best job in the world. During his later years as chairman of the Nichols Group he carried out a number of highly successful strategic reviews, including one for the Secretary of State for Transport of the Highway Agencys 12 billion major roads programme resulting in the Nichols Report of March 2007; and another in 2009 of the Nuclear Decommissioning Authoritys major projects and programmes. He chaired Transcend (the joint venture programme partner for Crossrail) and advised on the London 2012 Olympic Games. Through his work on the Olympics, he was the catalyst behind APMs relationship with the Olympic Delivery Authority which saw APM becoming the Learning Legacy Partner for project and programme management.
He was chairman of the Standards Policy and Strategy Committee with British Standards Institute, a Board member with Major Projects Association and a council member of Railway Industry Association.
Throughout his career, Mike led new developments in portfolio, programme, project, and risk management - including Sponsorship, Portfolio Management Office, Progressive Baselining, Lean and Assured Project & Programme Management (LAMPP), RAMP (Risk Analysis and Management for Projects) and STRATrisk (guide for directors on managing strategic risks). He lectured widely and wrote an Opinion Piece on Intelligent Clienting published by the National Audit Office.
Mike became an APM member in 1992 and joined APM Council in 2004. He became chairman of its newly constituted Board of trustees in 2006, managing the transition to its new governance arrangements. He led the creation of a clear and ambitious strategy to position APM as a key influencer in the profession. He was re-elected as chairman six consecutive times by his fellow Board members.
Under his leadership, the APM Board committed to achieving Chartered status on behalf of the profession. Mike played a leading part in the subsequent campaign which has taken APM to the cusp of achieving a Royal Charter. In doing so, Mike galvanised the profession behind a radical and challenging vision of a world in which all projects succeed, a vision inspired by his time at British Leyland and the revolution of the car industry in the 1970s.
Over the last six years he led the APM to achieve ever greater heights. The associations membership grew to over 20,500, its qualifications now enjoy 12,500 candidates a year and its annual turnover has grown to over 7 million. In 2012/13, Mikes final year as chairman, APM enjoyed a record year of growth.
He was part of the steering group that advised on the development of the APM Body of Knowledge 6th edition, was a driving force behind APM Registered Project Professional and an enthusiastic supporter of the first ever Higher Apprenticeship in Project Management.
In March 2013, Mike chose not to stand for re-election for the APM Board. In November 2013, he was awarded both an Honorary Fellowship and the Sir Monty Finniston Award, celebrating a life of achievement.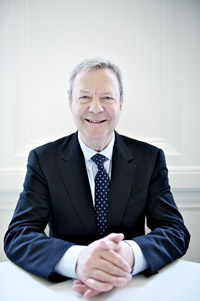 APM president, Tom Taylor led the many tributes to Mike saying: Mikes departure is a great loss to the community, his family, his company, his colleagues and personally. I will miss him so much.
He would call me Matey and probably lots of other people too. I took it to be a sign of respect and affection which I certainly reciprocated.
Many words and phrases will be explored to explain his outlooks and his contributions he was unique and effective. For the present one, will do for me; Mike Nichols had style and lots of it. Sad times but an amazing legacy.
Andrew Bragg, APM chief executive added: APM and the profession of project management have lost an unstinting champion and a true friend. Mike led from the front for APM with inspirational conviction.
APM counts itself fortunate that Mike devoted such energy, time, skill and personal authority to APM and the profession which it represents. He believed passionately in the success of both.
Mike leaves a superb legacy through what he achieved.
He was an extraordinary man who made better the life of everybody whom he met. I speak for all at APM when I say how profoundly he will be missed.
Alistair Godbold, who worked with Mike at the Nichols Group and was deputy chairman during his time on the APM Board said: Mike was a friend, mentor and leader from whom I learnt so much. He was a true gentleman, always polite, respectful, and interested. He had the highest personal and professional standards of anyone I have known and saw the good and positive in everything, recognising opportunities rather than identifying barriers. His creativity and insightful clarity of thought combined with the unique way he expressed himself united and empowered others to form ideas and deliver success.
His legacy will be in those people he has inspired, given his wise counsel to, supported, advised, and helped making the project world a better place. In his six years as chairman he has made APM the success it is today and set it firmly on the path to what it will become. He has given us our vision of a world in which all projects succeed and our Royal Charter is not far away.
I will miss him terribly, as I know so many others will, but feel blessed to have known him, privileged to have worked with him and grateful for what he has made the APM today and for what, thanks to his influence, it will be tomorrow.
Mikes passing is a sad loss to the profession as a whole and to APM in particular. He provided leadership, encouragement, guidance, integrity and calmness with a friendly grace. His legacy is an association of huge strength, fired by the ambition and courage to realise his vision of a world in which all projects succeed.
Please feel free to leave your memories and tributes below.