Further your career with Chartership webinar
This session hosted by the APM London Branch was open to anyone who wanted to know more about the requirements, process, and benefits of applying for the chartership. This webinar was held on 7 December 2021.
There was a short introduction and overview by Rebecca Fox, APM Director of Membership, followed by the opportunity to ask questions and hear from chartered project professionals who shared useful insights from their own experience.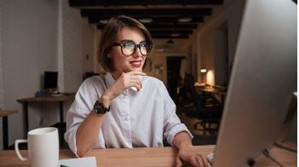 The session answered questions such as:
What are the routes to chartership?
Is there any support during the process?
How much time will it take me?
How has ChPP helped people's career?
Rebecca has very kindly allowed her presented material to be made available for viewing. The slides on Slideshare are now available in our APM resources area and also embedded below for reference.
This event is suitable for professionals with any level of experience.
Previous webinars can be viewed on the APM SlideShare and YouTube channels.
Follow @APMEvents for upcoming event information.
APM Body of Knowledge 7th edition reference

Section
Description
3.3.6
Continuing professional development (CPD)