Executive director of MPA awarded OBE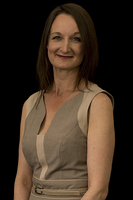 APM would like to congratulate APM Honorary Fellow Professor Denise Bower who has been awarded an OBE in the 2018 Birthday Honours List for her services to engineering and construction.
Commenting on her recent award Professor Denise Bower OBE said:
"I am very proud to have been awarded an OBE. It's wonderful to be recognised in this way as it's a reflection not only of my achievements but also of the fantastic support I've had from my family and the great people I work with."
Denise is the Executive Director of the Major Projects Association (MPA), Professor of Engineering Project Management at the University of Leeds, an Independent Member of the Mott MacDonald Shareholder Committee and a Director of Routemap Ltd.
The purpose of the MPA is to improve the initiation and delivery of major projects through the interaction of members from all sectors in sharing experience, knowledge and ideas.
A dynamic force in shaping the civil engineering profession, Denise is currently heavily involved with the Institution of Civil Engineers. She's a member of its Infrastructure Client Group, chair of its capacity building and professionalism panels and a member of the institution's Council. Denise is also a member of the UK's all-party Parliamentary Group on Smart Cities.
Professor Bower was made an Honorary Fellow of APM in 2014 for her work in collaboration with Infrastructure UK (UK Treasury) to develop an 'Infrastructure Routemap to enable more informed project and programme initiation and delivery decisions.