How To Be Fit For The Future webinar
This was the third of three webinars developed by APM's Midlands Branch which explore important topics relating to the project profession. This session was held on 17 May 2021.

In light of the extraordinary year faced by the world, the way in which work takes place has changed and the set of skills needed has evolved.

This session, aimed at students with an interest in learning more about employability and skills in the context of the project profession, brought together three experienced project practitioners on to a panel. After a brief introduction from each panellist, the floor was opened up to the audience to ask questions.
Host: Andy Baber
Panellists:
Mark Dearden 
Lisa Street 
Zoi Gioti

The speakers have very kindly allowed their presented material to be made available for viewing.  The webinar recording has been uploaded onto our APM Youtube account and also embedded below for your reference.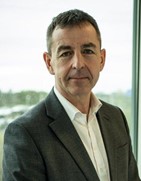 Mark Dearden ChPP and FAPM
Mark spent four years in Civil Engineering before he joined the energy sector, initially in downstream gas as a technical engineer in heavy industrial and commercial applications, and then moved into upstream oil and gas. Mark spent 26 years with BG Group working on various energy projects in the UK, as well as 15 years on projects in Trinidad, USA, Malaysia, India, Thailand and Egypt.
As Head of the PM Function for BG Mark led over 600 project management and project controls staff, and had functional responsibility for a $20 billion capital portfolio of projects and programmes. As Portfolio Director he led delivery of a $10 billion portfolio of projects ranging from Trinidad to Kazakhstan to SE Asia; his final two years with BG led a $10 billion upstream development of gas reserves in Tanzania with the intent to supply liquefied natural gas to Asia.
Following a buyout in 2016, Mark moved to Horizon Nuclear Power as PMO Director on the £18 billion development of the Wylfa Newydd Power Station on Anglesey.
He joined Babcock in 2018 as Assurance Director and is now Director of Project Management in the ExCo. He is accountable for leading the P3M transformation across the nuclear sector.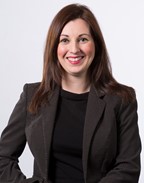 Lisa Street MAPM
Lisa has 16 years of Project and Programme Management experience developed across a range of diverse roles and industries. Starting her career as a research scientist, she has progressively sought opportunities to broaden her experiences and capabilities.

She has worked in a variety of roles from developing business cases for traffic operations across London, constructing High Voltage DC substations, managing contracts for flood defence programmes and has mostly recently focussed on helping organisations improve their project and programme management capabilities throughout defining and implementing operating models.

Currently, she leads UK Power (Infra) sector for Turner & Townsend, she held several management positions including Project Management North West Cost Centre Lead. Lisa is passionate about developing individuals to reach their fullest potential through embracing a growth mindset.

During her career, Lisa has gained an MSc in Project and Enterprise Management and is currently preparing her Chartered Project Professional (ChPP) submission. She was a finalist for the Person of Purpose Northern Women Power awards 2020 and is a past APM Women in Project Management SIG committee member.
Zoi Gioti
Zoi was born and raised in Athens. She graduated first from Pantion University's Department of Communications, Media and Culture and continued her studies in the UK where she acquired with Distinction her Master's Degree in Sustainability Strategy at the University of Surrey.

Her professional contributions in the last 12 years are centred around driving Business and Culture Transformation, Innovation and Strategic Communications. She is passionate about inclusion, sustainable development and works tirelessly to connect and enable people to work together on complex topics. Through her leadership, she encourages growth mindset and innovative approach.

Prior to her latest appointment as the Global Transformation and Change Management Lead for Siemens Energy, she held several management positions including Head of Digital Transformation for Siemens UK & Ireland and Head of Communications for Siemens Power Generation UK & Ireland.

She enjoys modern art, gastronomic experiences and exploring places and cultures through travel with friends and family.
This event is suitable for professionals with a beginners level of experience.
Previous webinars can be viewed on the YouTube channels.
Follow @APMEvents for upcoming event information.
APM Body of Knowledge 7th edition reference

Section
Description
3.3.6

Continuing professional development (CPD)