How To Mainstream Equality, Diversity and Inclusion webinar
In 2020, APM and the Infrastructure and Projects Authority (IPA) agreed to deliver a series of three webinars relating to equality, diversity and inclusion (EDI). Having explored the IPA's own EDI strategy in the first webinar, and employer case studies of building EDI in to their activity in the second, the final webinar focused on examples of how inclusive practices can run through an organisation and its users, rather than a single department. The last session was held on 30 June 2021.
At the start of the event, Fiona Spencer, Director, Function, Profession & Standards at IPA spoke of the need for more visible role models, an increase in mentoring and sponsorship programmes, and the importance of a strong evidence base where robust data can inform activity.
Osita Madu, HS2's Senior EDI Manager for Supply Chain, presented on his experiences of mainstreaming EDI through the organisation. Key among these were the importance of buyin and sponsorship from the leadership team; the need for an equality impact assessment so as not to disproportionately disadvantage underrepresented groups; supporting and encouraging internal promotion; having blind applications and diverse candidate shortlists, along with other processes – that were all supported by the board.
Osita stressed that it takes time to see success, but in the last six months there has been more diversity at middle and senior levels at HS2, as a result of the work that has been done over the previous 2+ years.
Delegates then heard from Kat Gough and Lewis Childs, who spoke about the extensive work that DWP has done to make the Universal Credit programme more inclusive to those from a range of backgrounds, with varying levels of digital literacy and access to technology, while maintaining a face-to-face presence and a robust, secure digital experience.
The final speaker was Kris Barnfield, who spoke about the work that has been done to build inclusion with the project delivery profession at the Ministry of Justice.
This started with embedding the right culture from the start, from the top down, including 'hooks' to encourage openness in others. There are networks across a wide range of characteristics, with visible champions for each to drive inclusion. The current focus is now intersectionality and understanding how these characteristics interplay.
Reverse mentoring started in 2020 and has been a great success – initially around race but has moved on from that. Key to this was pairing those with different characteristics to enable richer mutual learning.
Making time to have regular, network-led conversations, has been very important – as has getting comfortable with silence!
Kris spoke about the importance of be open about where the gaps are and what work is being done to try and change that.
The webinar recording is now available, exclusively to APM members on the APM Hub.
Fiona Spencer
Fiona Spencer is the Director of Function, Profession & Standards at the Infrastructure and Projects Authority.
Fiona was previously interim Director General, Capabilities and Resources, and before that Chief Portfolio Officer, at the Home Office, where her responsibilities included leading strategic investment planning, overseeing delivery of the Home Office projects portfolio, and building skills and capability as departmental head of profession for project delivery.
Over her career, Fiona has led a range of major government projects in technology, shared services and business transformation in the home affairs, criminal justice and mental health areas.

Osita Madu
A CIPD qualified Human Resource professional with 18 years' experience spent specialising in Employee Relations, Recruitment, Training, Mediation and Diversity & Inclusion. He has made the most impact by developing, influencing, implementing and managing diversity across various sectors from local authorities, housing, media, banking and most recently infrastructure programme at High Speed Two.
Previously Head of EDI at HS2, he joined the organisation in June 2016 where he has won a number of awards and gained recognition for his innovative approach to inclusive procurement and tendering for all major suppliers to HS2.
Kat Gough
Kat is an interim Service designer for Universal Credit, working with the product and operational teams to research, design and develop the service. Kat's part a team working to lower the barriers to the service
Kris Barnfield
Kris joined what was then the Lord Chancellors Department in 1998 and has worked in the Ministry of Justice in a variety of roles since then
For the last 13 years Kris has worked in project and change management at operational, project, programme, portfolio and now departmental levels. He has delivered a variety of projects as well as setting up and running resourcing function for a major Reform Programme within department.
April 2017, Kris moved to take up a central role as Head of Project Delivery Resourcing where he was part of designing and implementing the MoJ Project Delivery Function where he is now the Chief Operating Officer.
The Ministry has a number of high profile priority transformation and reform programmes and the Project Delivery Function provides them with the specialists PD resources needed to delivery. Part of Kris's responsibilities are to:
Ensure we have the right people with the right skills at the right time to support delivery.
Build a diverse and inclusive Project Delivery Profession.
Ensure we attract and retain talent and support career development

This event is suitable for professionals with any level of experience.
Previous webinars can be viewed on the APM Slideshare and YouTube channels. 
Follow @APMEvents for upcoming event information.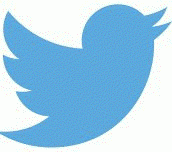 #apmwebinar
APM Body of Knowledge 7th edition reference

Section
Description
3.3.6
Continuing professional development (CPD)