International honour for Mary McKinlay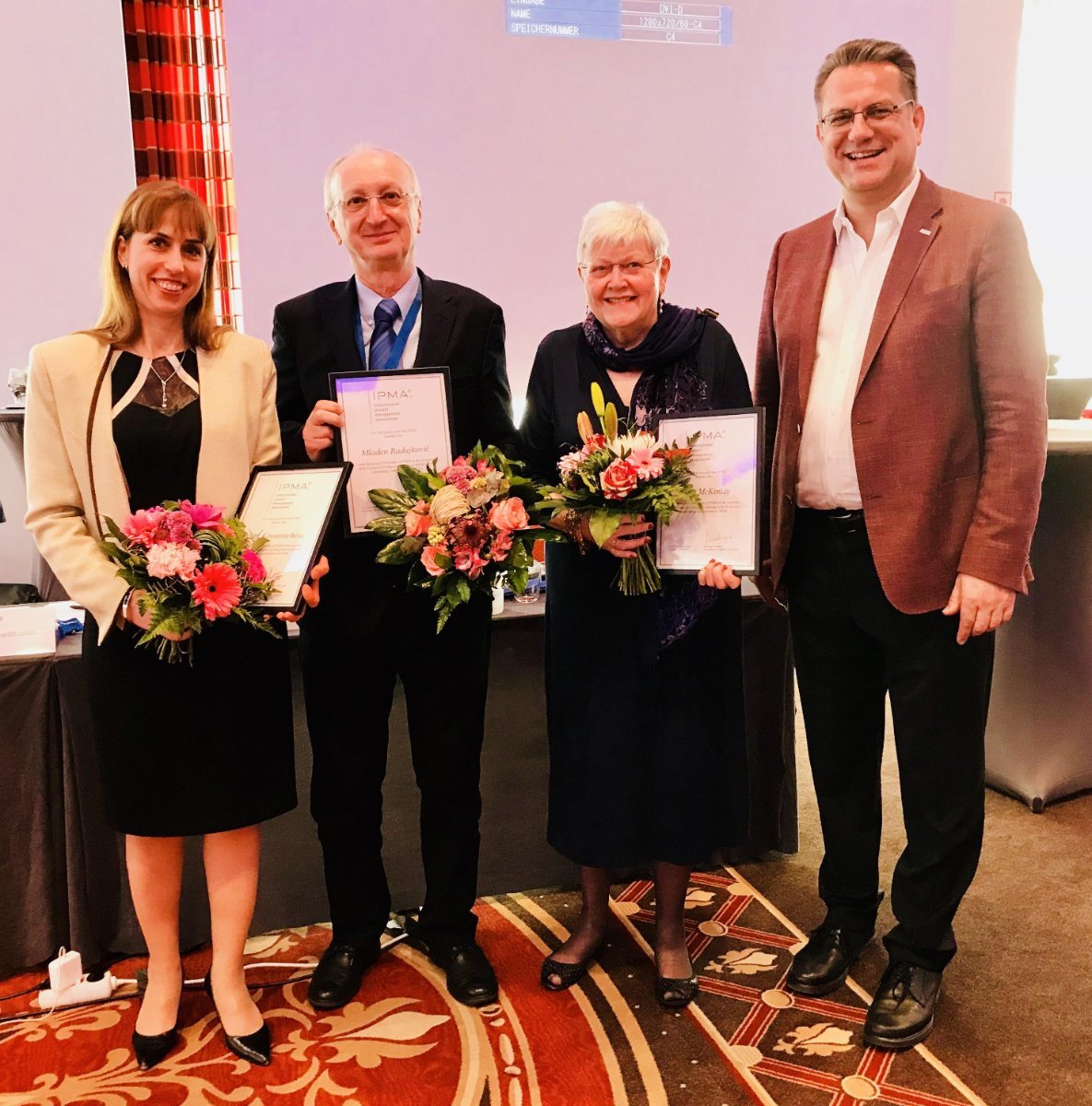 A standing ovation greeted Mary McKinlay as she was honoured with a top international accolade for exceptional service to project management.
The International Project Management Association (IPMA) created her an Honorary Fellow in recognition of her contribution to the organisation and her support for all that it represents.
"I'm delighted, it was a surprise and a great honour," said Mary, who was awarded the Fellowship by IPMA president Jesus Martínez Almela at the Council of Delegates meeting in Berlin.
One of the longest-serving women in project management, Mary has been active for many years in both IPMA and the Association for Project Management (APM).
She is held in high regard by the profession's international community as a practitioner, academic, author, researcher, speaker and teacher. She has instigated, chaired and been a part of many projects to help drive IPMA forward.
She has held roles as chair of its research board, awards, governance reviews and stepped down as a vice president at the end of 2017 after her last three-year term. She has also been committed to IPMA's Young Crew, engaging with and helping to shape the project leaders of the future.
"In the 20 years I have been involved with IPMA, it has developed in maturity, with more member associations from more countries – from some 30, mainly European, nations to more than 70 today from across the world," she said. "The target is 100."
As well as a practising project management professional, she has held academic posts, including Adjunct Professor of Project Management at the SKEMA business school in France, worked with the National Centre for Project Management at the University of Hertfordshire and taught on a Masters' course.
Her research work has involved international collaboration between academia and industry and she is also a board member of the International Centre for Complex Project Management in Australia and is a Science, Technology, Engineering and Maths (STEM) Ambassador with special responsibilities as an ambassador on the Bloodhound SSC land speed project.
Mary was proposed for IPMA Hon Fellowship by APM, to which she has also made a significant contribution over the years and of which she is also an Hon Fellow.