Is the modern day project manager soft enough? Webinar
Do you sometimes confuse Coaching with Mentoring or even Consulting? What about Counselling?
In this session, held on 14 January 2021, Nigel Smith focused on the positive role of Coaching within project management (PM);
What is it?
Why is it important?
How does it enhance your professional signature?
In the process, he delved into the now ubiquitous world of the modern agile PM, to see how it serves that emerging role, and pondered whether the once-popular 'Command and Control' PM style still retains any relevance today.

Nigel offered some clear definitions and signposted you to some useful things to look out for, within yourself and within your teams. The outcome is to create that virtuous environment of trust, which in turn is the true foundation to value-added and collaborative working.

Some of the key competencies you learned more about are;
Active Listening & Curious Questioning
Developing Rapport & Raising Awareness
Taking Responsibility & Action….and more
You should have left with some new-found awareness, tools and devices to try to help you become more relational in your project interactions.
The event also included a Quiz. Congratulations to the Winners, who will be able to experience the power of coaching at first hand!

Nigel has very kindly allowed his presented material to be made available for viewing. The webinar recording on YouTube is now available in our APM resources area and also embedded below for reference.

Nigel Smith has an extensive background in IT project management, predominantly in the automotive and aerospace sectors, though there's also a mix of retail, fashion and healthcare experience in there too. All primarily with an ERP focus, melding predictive, agile and hybrid approaches over quite a few years.
This event is suitable for professionals with any level of experience.
Previous webinars can be viewed on the APM YouTube channels. 
Follow @APMEvents for upcoming event information.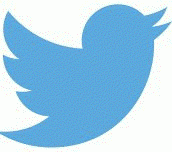 #apmwebinar
APM Body of Knowledge 7th edition reference

Section
Description
3.3.6
Continuing professional development (CPD)