Just one week remains to enter APM Awards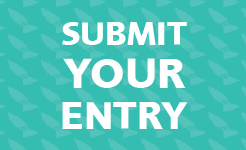 There is just one week left to submit your world class entries in order to be in with a chance of winning a coveted APM Award.
Nominations close on June 18, submit your entry now 
Sponsored by RPC UK Ltd, the awards recognise the very best individuals, projects and programmes the profession has to offer. With a total of 16 categories to choose from, the APM Awards highlight members from across the profession; including those who are bolstering the profession through academic and research initiatives.
Commenting on the awards, Stuart Forsyth, head of project management for BAE Systems, said:

"BAE systems is a project based company with a long and successful history of delivering major projects, many of them at the extreme end of the complexity scale.
Our functional project management strategy is to maintain the highest standards of project management capability by continuously investing in the professional development of our people and by supporting the evolutions of the project management profession. 
BAE are there for sponsoring this year's academic awards because we firmly believe in the need for the highest standards of academic excellence and for innovative academic research.

We are proud to be sponsoring three awards this year.

- The Herbert Walton Award; for an excellent PHD dissertation
- The Geoffrey Trimble Award; for the best masters post graduate dissertation.
- The Brian Willis Award; to recognise the student who has achieved the highest mark in APM's Project Management Qualification.

I would to wish the best of luck to all those who enter."
To put yourself or your project forward please visit our dedicated awards area.