Keeping wastewater flowing while managing major capital investment works for NI Water webinar
This webinar, held on Tuesday 25 August 2020, gave an overview of the complex project management of the construction work required to maintain the Wastewater Treatment Works (WwTW) for Newry City.
You joined this webinar for an insight into the diverse levels of complexity, with the project managers and theirs roles and responsibilities to ensure a major construction project is delivered within all constraints, whilst achieving capital efficiencies and learning from previous lessons.
This presentation shared the approach of the project management from cradle to grave, and the interactions required of the client, consultant and contracting team. The collaborative working relationships ensured the highest level of communication was maintained throughout the project, between the project management team and all stakeholders involved. The importance of the integration of the NIW stakeholders was essential in ensuring the wastewater treatment works could remain operational and compliant for the duration of the project. The main deliverables were value for money, increased asset life and earlier operability by NI Water staff.
Martin Murray is a senior project manager with 20 years' experience in water and wastewater from operations to project delivery in Ireland North and South, England and Australia.
Martin has worked for McAdam Design for the last five years as the Clients Project Manager delivering Wastewater Base Maintenance, this includes scoping NIW priority lists within the East and South regions, producing NEC Contracts and Tender assessments, identifying risks and managing NEC contracts. Projects have included:
WwTW Base Maintenance South and East – Years 1 to 6
EMS Site Reviews
NIW Leakage management
NIW PC 21 Planning
Martin holds an Executive Masters of Business Administration, Diploma in Project Management, is NEC ECC 3 and 4 Accredited Project Manager and committee member of APM Northern Ireland Branch.
Martin has very kindly allowed his presented material to be made available for viewing. The webinar recording on YouTube is now available in our APM resources area and also embedded below for reference.

This event is suitable for professionals with any level of experience.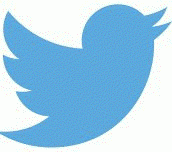 #apmwebinar #apmnorthernireland