Latest sector deal to revolutionise construction projects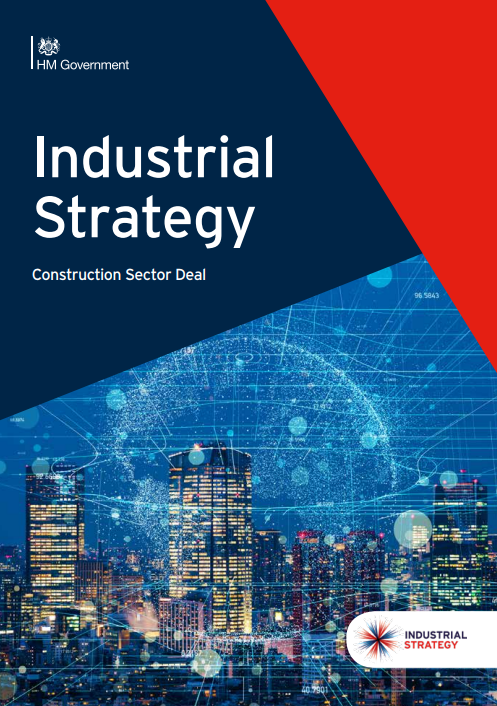 An ambitious new partnership between the government and the construction industry worth £420 million has been announced by the Business and Energy Secretary Greg Clark who launched the government's latest sector deal today (5 July 2018).
With almost half of the economy reliant on the built environment and the services it enables, today's sector deal brings together the construction, manufacturing, energy and digital sectors to increase skills and deliver innovative approaches that improve productivity in construction and accelerate a shift to building safer, healthier and more affordable places to live and learn.
The deal will also advance and standardise approaches to the design and procurement of construction projects to deliver better whole life value and project performance.
Responding to the deal David Thomson head of external affairs, APM said:
"This is a welcome announcement. This will require greater focus on digital transformation and skills sets to deliver effectively. Project management skills will have a key role in ensuring better outcomes for construction productivity.  
Today's speech announcing £420 million investment in innovative technologies to increase productivity alongside the creation of 25,000 apprenticeship starts isn't just a welcome one, but one that APM believes is vital for the successful delivery of tomorrow's construction projects."
Key objectives of the deal include: 
better-performing buildings that are built more quickly and at lower cost;

lower energy use and cheaper bills from homes and workplaces;

better jobs, including an increase to 25,000 apprenticeships a year by 2020;

better value for taxpayers and investors from the £600 billion infrastructure and construction pipeline

a globally-competitive sector that exports more, targeting the $2.5 trillion global infrastructure market
As with previous sector deals, this sector deal focuses on the 5 central foundations of the industrial strategy: Ideas, People, Infrastructure, Business Environment, and Places. The key commitments laid out in the sector deal are driven by these themes.
Read the Construction Sector Deal.
Find out more: Read APM's Industrial Strategy Policy Briefing