Let's discuss project management: tools, tips and tricks - review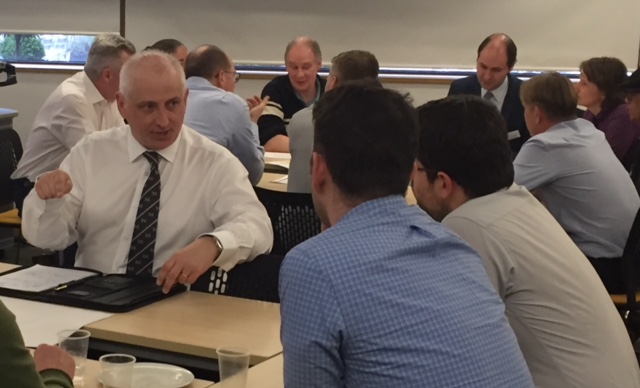 On Tuesday 28 March 2017 delegates attended the East of England branch World Café event inspired to get the audience and committee alike discussing project management: tools, tips and tricks. It brought project experts from a range of backgrounds and disciplines came to Cambridge to discuss best practice in project management at this exciting and exclusive networking fair.
                                  
Organised by the APM East of England branch, the evening saw experts discussing various practices within project management and sharing their top advice and tips with attendees. The evening brought together specialists from multiple disciplines, and provided a platform for mutual knowledge-sharing and an opportunity for the audience to hear insights directly from experienced project managers. It challenged those in attendance to critically assess theirs and others' professional practice – through frank and open discussion - and provided unique access to the very latest insight from across the profession.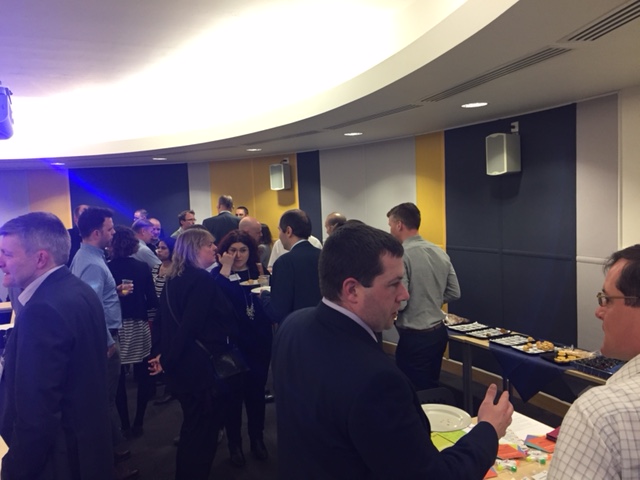 Audience reviews:
'A very interesting, engaging and well attended event. Great to see so many people from different backgrounds and levels of experience sharing and learning, rather than just one speaker.'
'The event was very well organised and well thought through. I really enjoyed the interactive nature of it, as opposed to listening to a talk/webinar. The speakers were all excellent and very knowledgeable in their fields and they covered a good cross-section of disciplines.'
'Some parts of what was discussed were directly applicable to my day to day role. Other parts that were probably not what I normally would have thought were relevant turned out to be very useful and insightful. On reflection they could form a useful part of aspects of my job. A good thought provoking exercise.'
Simon Williams, of the APM Enabling Change SIG, has kindly agreed to share complementary slides from his workshop and they are available below: