Longest-serving editor of IJPM retires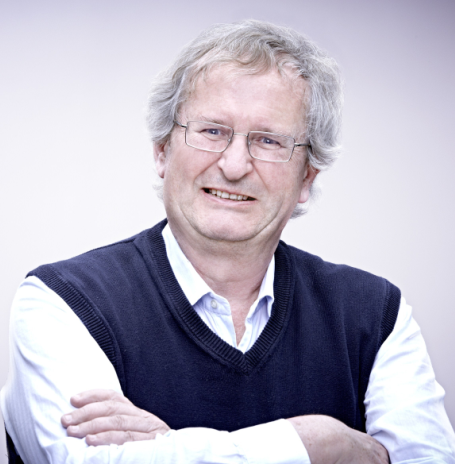 The longest-serving editor of the International Journal of Project Management (IJPM), Professor Rodney Turner, has stepped down after 25 years at the helm.
Under his stewardship the journal has seen impressive growth and development to become the internationally respected academic publication of today.

Rodney, a Hon Fellow of APM and IPMA and a former chairman of APM, is retiring from the role he began when the journal was published four times a year with half a dozen papers in each issue. By 2017, there were eight issues, each containing 16 papers selected from some 1300 submissions a year.
He originally planned to stay for 10 years. "I guess I was enjoying it and didn't notice the time passing," he said. "I have had an interesting 25 years, but it was time to go and to hand over to new people to take IJPM forward to a new and exciting future."
Rodney steered the journal into the Thomson World of Science listing and an impact factor of 4.4, putting it in the list's top eighth of management journals in the world. Google Scholar also gives it a global ranking in the top 10 of its kind.
His one sadness is that IJPM has yet to make the top flight in the Chartered Association of Business Schools' (ABS) guide, a situation he believes reflects discrimination against the subject of project management within the academic management field.
"Project management academics need a top quality journal to publish in and many universities insist that their academics publish some of their papers in journals ranked 3 or 4 by ABS," he explained. "The aim remains to get IJPM up to that level."
To mark his retirement, the latest issue of IJPM is a celebration of his contribution – only the second person to be accorded this honour. The journal's editorial states:
"The scale, scope, and quality of academic writing on project management has been underpinned by Rodney's efforts over many years to nurture academic quality while remaining open to new research directions, to new scholars, to emerging topics and to contemporary research methods."
Rodney is himself a widely published author on project management, with top-selling books, academic and research papers to his credit. Although he is retiring, he anticipates continuing his research and is planning to study for a Master's degree at the London School of Economics.
"Rodney Turner is a world icon in project management," Professor Aaron Shenhar of the Technological Leadership Institute writes in IJPM. "Rodney's impact is not only significant, but also enduring."
*The IJPM was instigated by APM and first published in 1983 as a joint venture between the association, IPMA and the publishers. APM still maintains its stake and funding contribution.
Professor Martina Huemann will take the place of Rodney as Editor of IJPM starting this year.
International Journal of Project Management is an official journal of the Association for Project Management (APM) and International Project Management Association (IPMA). The journal is available to all members of both associations at a special membership rate.
---