Meet the winners of the APM Branch Awards 2021
APM's regional branches recently announced the annual winners for their coveted Student of the Year and Young Project Professional of the Year Awards. As part of our ongoing celebrations for World Youth Skills Day (15 July), we spoke with the winners about their career ambitions, predictions for the profession and the future of workplace skills.
APM London Branch Award Young Project Professional Winner 2021
Daniel Barron, senior practitioner in the PPM function, Issured Ltd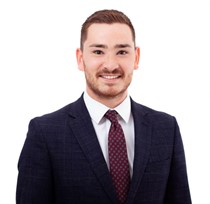 Winning Project: In a previous role, Daniel oversaw the upgrade to the Microsoft 365 suite which, among other benefits, enabled new ways of working to respond to the coronavirus pandemic. This involved moving 6,500 users from Skype to Microsoft Teams and Office 365, introducing new security features and information handling rules, creating training, changing behaviours and establishing an operating model for a global business.
Daniel said: "What appeals to me about a career in project management is that it gives you the chance to do a variety of things. You can take infrastructure management skills, for example, and apply them to digital transformation. Not many other fields are as open-ended.
"In the next five years I'd like to head up a Project Management Office (PMO) function. I'd like to get involved in megaprojects and deliver on those landmark projects. My grandfather worked on projects as an apprentice and draftsman on Liverpool Docks and he used to show me things he'd worked on. I'd like to be able to do that with my grandkids one day.
"I've been lucky that I've had a lot of great mentors; not just in my family (my dad works on projects too) but in places where I've worked as well. It's a good feeling to be an award winner but ultimately you're nothing without the team you're working with. I was surprised by the award but my first thought was to share the success with the project team. As a project manager, your team defines your experience.
"In my opinion, an important skill for future project professionals to focus on is communication. The current generation coming through are more confident and self-aware than any previous generation, but they sometimes lack communication skills. Young people I know can be a bit quiet. In the project environment you have to bring a lot of supporting threads together, so the ability to interact well with others is key."
APM Yorkshire and North Lincolnshire Branch Awards Student of the Year Winner 2021
Kerry Brown, project management graduate at Leeds Beckett University and director at Inkberry Creative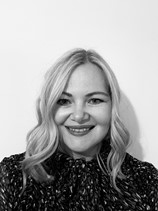 Winning Project: Kerry's company Inkberry Creative responded to a client request to integrate their system with software that could display all online reviews from multiple platforms in one place, enabling them to showcase these to their customers. After identifying that a third-party solution would not meet all the requirements set out by the sponsor, Kerry's company developed a bespoke solution, Rate Collate.
 Challenges Kerry overcame included engaging with multiple stakeholders, working with new technologies and adapting to new ways of working in response to the pandemic.
Kerry said: "I was shocked and proud to win the award. I was gently persuaded to enter by my course leader at Leeds Beckett, without whom I probably would not have entered. I definitely think it is important to recognise and celebrate all talent. It has been so difficult studying online and was not what any of us signed up for so to speak. Being recognised has made me feel more confident, determined and more ambitious to achieve even more.
"The thing I love most about Project Management is the people.  I love working with different people and learning from others whilst delivering positive changes. I would love the opportunity to work on larger projects as part of a bigger team.
"I think that communication is one of the most important skills. More recently, I've become very interested in learning about emotional intelligence, I think this will become even more prominent considering the changes due to COVID-19. I think that more emphasis should be placed upon this and greater awareness of how this can make a positive change to team environments."
APM Midlands Branch Student of the Year Award Winner 2021
Anujan Metheus, Master's degree student, engineering project management Master's programme at Coventry University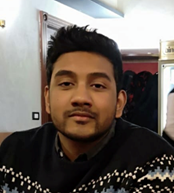 Winning Project: Anujan completed a project in collaboration with Coventry City Council to promote environmentally friendly transport solutions by installing more rapid charging units in Coventry and contributing to the local strategic infrastructure programme to support the UK Government's 'Road to Zero' strategy.
Anujan said: "My reaction to winning was surprised but honoured at the same time. This is such a prestigious award for me and I am delighted that all my hard work during the months of masters and lockdown due to COVID-19 has paid off. Overall, students and early-stage professionals struggled a lot in this pandemic, given the lack social life, face-to-face interactions and lockdown restrictions. Coping with this ongoing situation while taking care of our own mental health has been challenging. I therefore believe everyone deserves a round of applause for their hard work and constant motivation that pushed everyone through these tough times.
"I was always been fascinated by a career in project management and interested in fostering my leadership skills, getting actively involved in project work, and eventually taking a project managerial role…I am a people person and a career in project management brings great potential for meeting and engaging with a wide array of stakeholders, which will definitely help growing my confidence and adding value to organisations I might encounter in my future career path.
"Based on my limited experience and the variety of factors that form success, I would probably say that the most important skills to the next generation of project professionals are cultural understanding, adaptability and critical thinking. Cultural understanding because Generation Z is one of the most diverse generations and there will definitely be an extensive range of perspectives, voices and cultures in the future workplace. Adaptability because we are living in a digital era where new technologies are emerging every day and, according to the various cultures, time zones or project teams' circumstances, each individual must be able to adapt and cope with change. Lastly, critical thinking will be very important as individuals must be able to think for themselves in a meaningful and realistic way, so that real-time problems and ongoing challenges can be effectively addressed."
APM South Wales and West of England (SWWE) Branch Award Young Project Professional Winner 2021
Cristina Mas Peiro, project management business partner at Airbus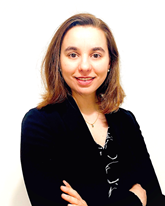 Winning Project: Cristina managed a pioneering, innovative, major development project at Airbus with a large, multifunctional team across Airbus sites, aimed at introducing novel technical solutions, new ways of working and collaborative digital solutions, whilst maintaining product performance and aircraft fuel efficiency.
Cristina said: "I am thrilled to have won. It is very rewarding to see that my efforts and successes in managing complex technical projects in transnational teams are now also being recognised outside of Airbus.
"It is essential to continue to celebrate young talent to motivate, engage and support future generations towards achieving great successes that will, in return, benefit society as a whole. I am truly passionate about empowering younger generations; in fact, I have volunteered in events promoting STEM (Science, Technology, Engineering and Mathematics) across the UK, mentored early-career professionals at Airbus and am now managing apprentices in their project management placements. Our efforts to empower younger generations will help us tackle society's greatest challenges of the future.
"Throughout my professional journey so far, I have had the opportunity to manage many exciting projects: from small research and development projects before technical conceptualisation to large complex projects with strategic enablement. In the future, I hope to continue managing challenging technical and strategic projects within a multifunctional, international environment, particularly in digital and/or environmental initiatives.
"In our dynamic, digital world, I believe two main skills will be critical for future project professionals: collaboration and adaptability. The COVID-19 crisis has taught us that authentically connecting and engaging with people at work is crucial. Project professionals will need to actively promote collaborative ways of working and teamwork to ensure the best possible outcome in their projects. From the pandemic, we have also learnt to be resilient to change by maintaining a flexible and adaptable mindset, both inside and outside the workplace.
APM's regional branches offer opportunities to network and learn about latest developments in project management in your local area.
If you're interested in joining a regional community of fellow project, programme and portfolio professionals, you can find details of your local branch here.