Mindsets – Mental Toughness for Challenging Times webinar
Mindsets – Developing Mental Toughness to survive in a crisis. An introduction to the 4 Dimensions of Mental Toughness – Control, Commitment, Challenge, Confidence. This webinar was presented on 21 April 2020.
The world has changed, and we have all entered a new reality as a result of a dangerous killer virus. This change has hit us at pace and required massive adjustments in our lives. Upheaval, stress, fear, dealing with the unknown, managing multiple crisis situations – yet we are expected at the same time to master new tools, new ways of working, work in isolation, connect virtually and perform and keep our businesses alive.
We are all in a strange new fight for survival in some form – physical, mental, business and livelihood. We've all heard about how to protect ourselves physically, but how can we do this mentally? Mental Toughness is a quality you can develop to survive in this new reality. This webinar introduced you to the subject of mental toughness and start you on the path to developing and strengthening this aspect of your personality.
Our presenter is no stranger to conflict and crisis. She grew up in the Troubles in Northern Ireland, followed by a career in the Army including tours in the Balkans and Africa. This was followed by a career as a Project Manager and Business Change Manager in Thales UK – a large Defence company.
During the webinar Lucy pulled from real life learning and working in crisis environments plus her knowledge of leadership development and psychometrics that helped you understand how to develop your Mental Toughness for this new world we find ourselves in.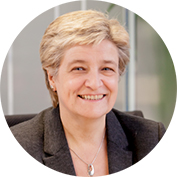 Lucy Finney is an L&D Professional with 30 years Business Transformation experience and a proven track record in the design and delivery of Training Solutions, Organisational Development and Learning and Talent development Programmes in the Defence Sector, Emergency Services and Private Sector in locations throughout the UK and overseas. Her experience is the result of a portfolio which includes a full career as an Educational and Training Services Officer in the British Army, a Masters in the Design of Information Systems and a career as a Business Optimisation and L&D Consultant. She has led several major Business Change programmes in both the civil and military domain and has been formally recognised at the highest level through the award of an MBE for the 'Strategic Transformation and Modernisation of Training in the British Army'.
She is currently the Head of Leadership Development at Underscore Group – a specialist Business Transformation Consultancy. She is passionate about Leadership Development, Building High Performing Teams, Mental Toughness and the use of psychometrics in personal, leadership and team coaching.

This webinar is suitable for professionals with any level of experience.
Lucy has very kindly allowed her presented material to be made available for viewing.  The slides are on Slideshare and the recording is on YouTube and also embedded below.

Previous presentations and webinars can be viewed on the APM Slideshare and YouTube channels. Follow @APMEvents for upcoming event information.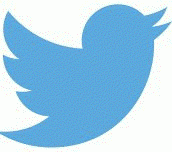 #apmwebinar