Using systems approaches to manage change in complex and turbulent environments
The only certainty, we often say, is change.  Change itself seems to be changing – COMPLEX and TURBULENT are a pretty good description for how it feels.

So what can I project manager do? APM's north-east branch doesn't give up so easily – we invited an expert in the area, Patrick Hoverstadt, to explain how systems approaches can be applied to make more of your projects successful.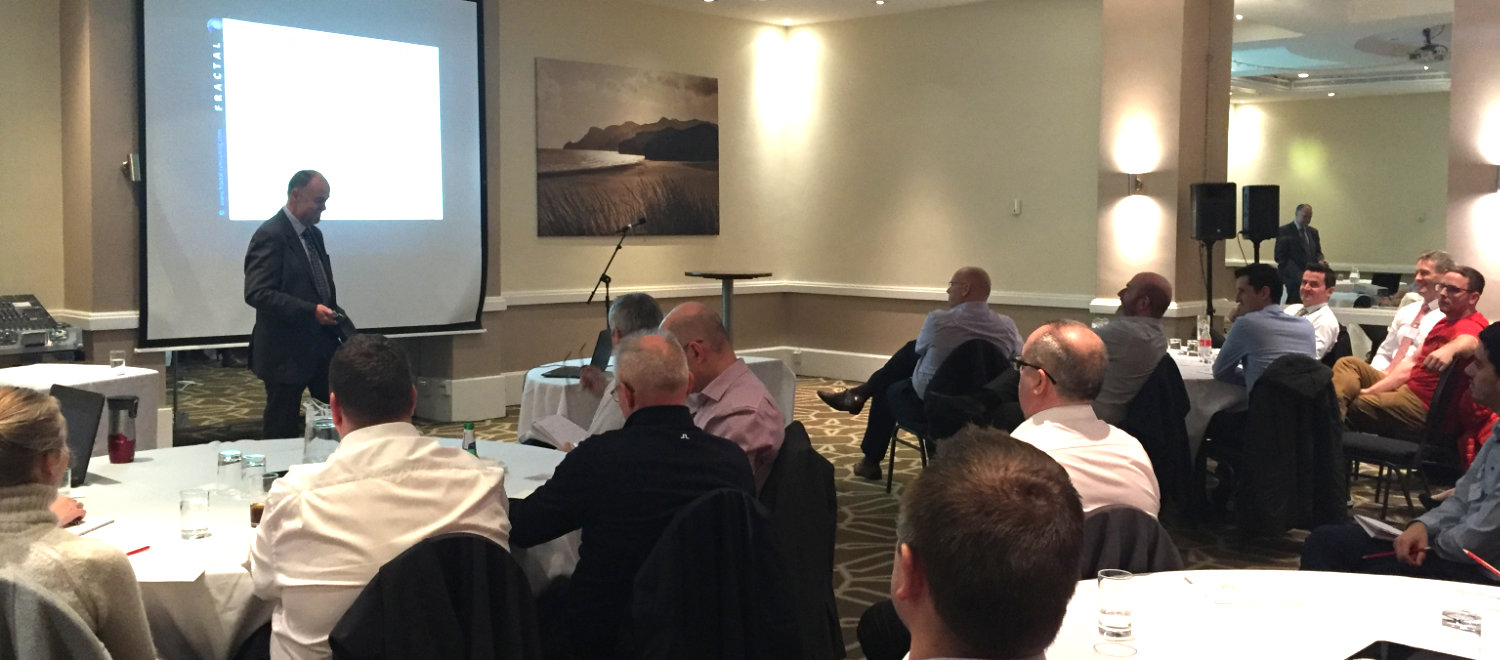 Patrick takes the long view – 1000 years. History shows us that some projects are more successful than others.
The Age of Cathedrals

If there's one thing that the fire at Notre Dame has taught us, it's that magnificent cathedral buildings really were worth building. Cologne Cathedral took 632 years to build, there are Cathedral took 40 years, and Barcelona Cathedral is still being built after 200 years. Each cost a king's ransom, sometimes generations of teams, but each generated far more for their local economy, both in cash terms (tourism – that's what pilgrims were back in the Middle Ages, donations) and in creating a sense of identity which helps people work together.

Did they budget? Of course! Did they complete an ROI analysis, or Cost Benefit Analysis? Yes, most certainly. Although having your soul prayed for throughout eternity was worth paying out quite a lot of money for. The expense of putting up a Cathedral (one estimate for the repairs to Notre Dame this €30 billion) is dwarfed by the benefits, even only looking at the economic benefits.

Did some projects fail? Yes, most of them did, but stone was so valuable that a failed site was seen stripped of its stone, transported to another Cathedral site.


The Age of Heroes

With the industrial age came "investment for profit". IK Brunel's bridge over the Menai Strait, the railways, the canals – a huge advantage in terms of increased trade, and with it income, meant that the budget and time were somewhat flexible. In many ways, similar to the age of cathedrals, but with a capitalist streak.

The Age of the Budget

Unfortunately, during the 20th century, accountants and economists took the reins. James McKinsey in Chicago founded McKinsey & Co, Henry Gantt invented the Gantt chart, project management became structured, the 3 sides of the "iron triangle" were considered immovable, and 80% of projects fail. Instead of focusing on the benefits or the outcomes, we get tied up in a specification, time, and budget, and the project manager makes decisions to get them to the next milestone, rather than to maximise benefits. Projects often take on a life of their own, and what emerges at the end (hailed as a great success) may have very little to do with the problem that the project was initially set up to solve.

Systems approaches

Hoverstadt and Fractal Consulting have a solution - systems approaches. This method takes into account complexity, and alongside moving the project delivery forwards, it nudges and cajoles the different stakeholders to change themselves and their organisations. The resulting solution doesn't have to fit around "the way we do things here", because we're not doing it any more. Projects can solve the problem and deliver the change that was the reason for setting up the project.

During questioning, we speculated on what age follows The Age of the Budget. Keep an eye on Benefits and Value SIG micro-site of a forthcoming blog.
Written by Hugo Minney.  Dr Minney is a North-East Branch committee member, co-chair of Benefits and Value SIG, and a change consultant with CHANGE