Stepping out of the play zone
On the 28th November Patty Everitt, an experienced IT project manager, now turned Neurolinguistic Psychotherapist presented to the west lakes group a diversion from the regular talk subject matter. The subject was titled 'Stepping out of the play zone'.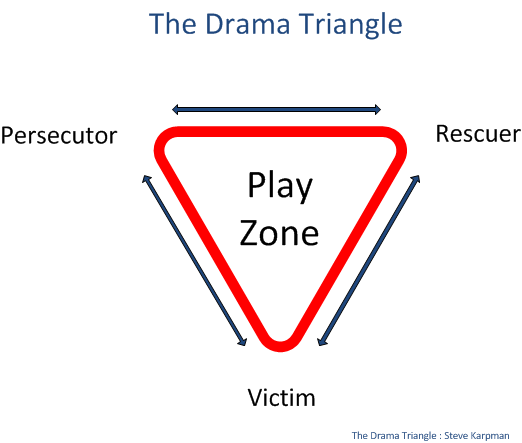 Patty began by defining the way that humans interact and the affect that communication has on the individual wellbeing and our own sense of self-worth as well as the wellbeing of other. The talk pinned down what the meaning of communication is in terms of the response we get and the relativity of that response. This linked to the concept of understanding others reality through the behaviours that they exhibit.
The presentation ensured that the audience were not left out of discussion with an interactive session based on a fictitious conversation between a manager and one of their staff. The model used was the drama triangle with their respective states of mind, Persecutor, rescuer and victim. We explored the effect of the choice of language and intonation moved the conversation within the play zone until a state where everyone within the conversation had moved to their preferred areas. the final exploration was to do with how to extract yourself from potentially unproductive or negative situations by stepping out of the play zone.
This fascinating talk ensured a lively conversation during the evening and provided the well-attended audience a chance to explore this model during their own working relationships. Patty offered to willing volunteers a chance to review how their use of the model had opened them to a different viewpoint and potentially a deeper understanding of relationships.