Northern Ireland Branch celebrate 25 years with special event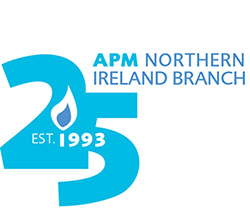 The APM Northern Ireland branch celebrates its 25th anniversary this year and will be hosting an event to look at the future of project management for the next 25 years.
Held in Belfast on Wednesday 24 October, the special half-day conference will explore what the future might hold for the profession, opportunities for those joining the profession, and some of the skills that will be essential in the changing landscape.

Keynote speaker Sue Gray from Northern Ireland Civil Service, will talk about plans for the future of the profession. Sue will be joined by Rob Leslie-Carter, Arup/Future of Project Management, and Connall McCafferty, who will spill the beans about his experiences on the Thales' Bids & programmes apprenticeship.
APM's education manager Caspar Bartington will give an update on the education programme and chief executive, Debbie Dore will be there to give an overview of all thing's APM. Debbie said;" I'm looking forward to joining the branch to celebrate their 25 anniversary at this special event. And I would like to thank everyone who has participated over the years to make today's milestone event possible."
You can book your place and find out more via the APM website. If you're a student member and want to pop along there are complimentary places offered on a first come first served basis via the events team on: 01844 271 637.
For more information about how to become an APM member - student membership of APM is free - and you can sign up on the website.