Open Strategies – Commissioning for impact
Earlier this month we had the great pleasure of hosting Dr Phil Driver, founder of OpenStrategies, who delivered two excellent events at Newcastle University Business School.

The first was a 'Masterclass in Crafting Strategy' for the MBA and dual award Masters in International Business Management students. This workshop was delivered within the context of the Digital Business module and students were given the opportunity to apply Phil's innovative system to create a strategy for digital transformation. The students were introduced to OpenStrategies, PRUB-thinking and the creation of SubStrategies. Encouraged to abandon words such as 'control' and 'manage', students were invited to think about strategy as "an action plan and rationale" created in an open and collaborate manner. Students were then given the opportunity to apply the system to a real case example provided by the Department for Environment. The task was to develop creative SubStrategies for the use of artificial intelligence to tackle environmental challenges. Students were highly engaged and were able to contribute novel and exciting proposals.


PRUB: 'Organisations run Projects to produce Results which customers and citizens Use to create Benefits'






Finally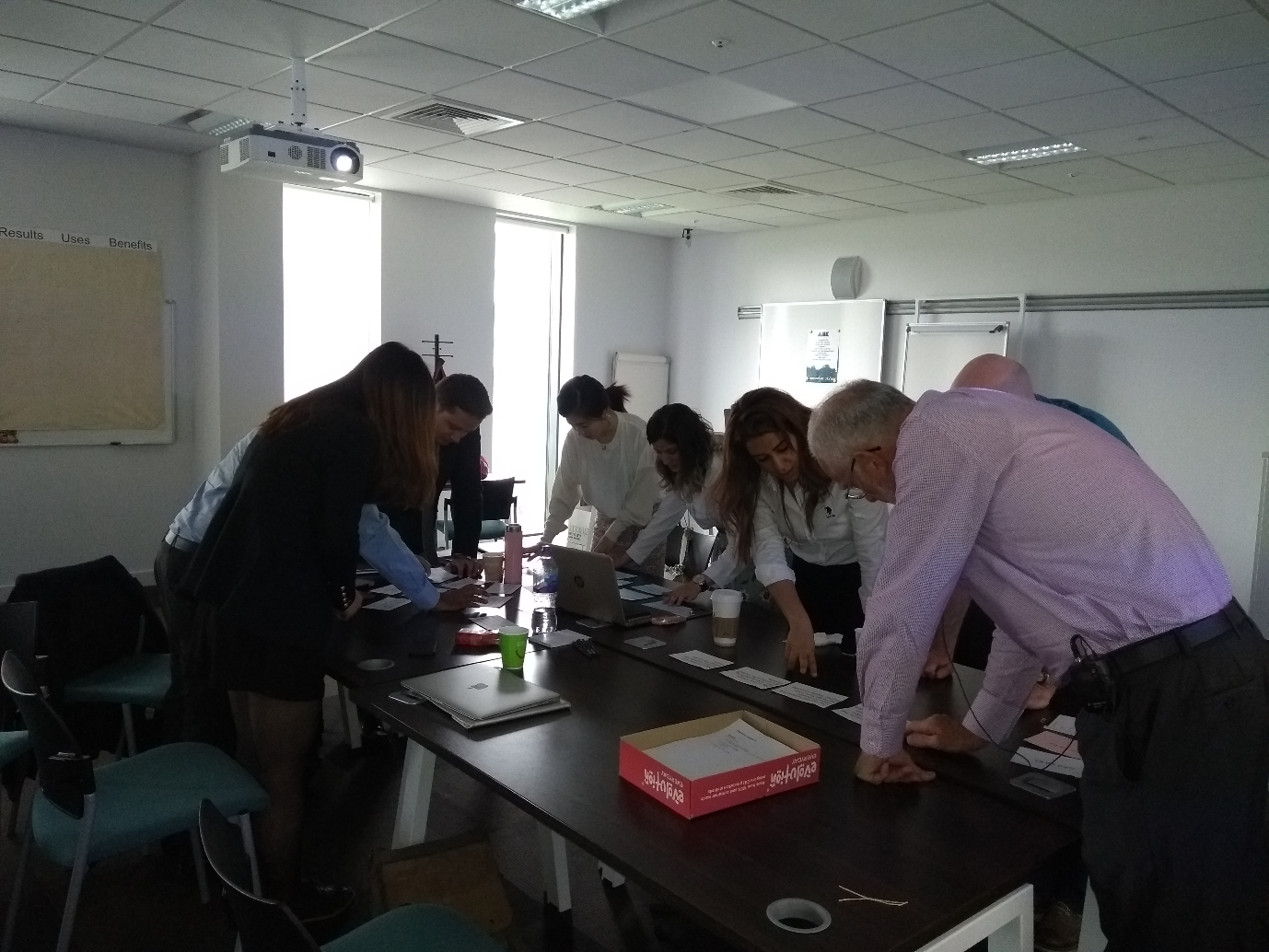 , Phil mentored the class through the process of taking their assignment initiative and creating and validating a SubStrategy for it. The students commented that they particularly enjoyed the interactive, practical nature of the workshop and found tremendous value in shifting the strategy mind-set to one of "uses" and "benefits" rather than a determinist technology-push or trying to translate vague mission statements into meaningful plans. Phil reminded the class that by using vocabulary of use and benefits we are addressing complexity.

Phil later delivered an exciting and transformative presentation to mark the inaugural event for a new practitioner focussed seminar series hosted by the Centre for Knowledge, Innovation, Technology and Entrepreneurship co-badged with the Association for Project Management and Project Management Institute. Attended by over forty participants ranging from public sector organisations such as the NHS and Local Authority to utility companies, medical technologists and the third sector.


The audience learned that within increasingly large multi-stakeholder environments the traditional approach to strategy fails to make a difference. Rather we must "liberate collective wisdom" through "open and collaborative working" using a "simple common language". Drawing on powerful and contemporary examples ranging from warzones, natural disasters, aquaculture, healthcare and social care, Phil illustrated how PRUB-thinking can be used seamlessly to first understand uses and benefits and then the projects and results which enable those uses and benefits.

Attendees were enthusiastic and eager to immediately start using PRUB-thinking. Several of them told me that Phil's talk was "a lightbulb moment" transforming how they would develop strategies in the future. A local charity applied PRUB-thinking the following week. Within the context of my own research and teaching I have significantly revised what I do to incorporate the OpenStrategies system. Phil's work has impacted myself, students and practitioners to the extent that adoption of PRUB-thinking will be an enduring legacy of his visit to Newcastle.
Rebecca Casey
APM North East branch committee member
Phil presented in London before travelling to Newcastle, and has very kindly allowed his presented slides from his visit to be made available for viewing, and these are now on Slideshare and embedded below for your reference.
Also shared is his summary of Chapter 13.
Phil ran an audience engaged poll during this visit. Their responses are below, and this is still open and you are welcome to
submit your responses
.