Programme Management – Formula E webinar
Racing in the heart of iconic host cities – London, New York City, Paris, Rome, Hong Kong, Buenos Aires, Moscow, Beijing amongst others. This webinar was held on 20 July 2021.
The world's first all-electric single-seater car racing series. Conceived to accelerate electric vehicle adoption and demonstrating leadership in the sports by becoming the world's only sport to be net zero carbon since inception.
Formula E has achieved significant growth since its debut in the grounds of the Olympic Park in Beijing in 2014. Ahead of the 2020/21 season, Formula E gains World Championship status to become the ABB FIA Formula E World Championship. Now, with 12 teams and 24 drivers on the grid, the championship has become a destination for the world's best motorsport teams and racing talent. A calendar with 12 locations and 14 races.
The races predominantly take place on approximately 3 kilometres circuits. The length of the race is 45min + 1 lap. And the cars go from 0-100km in 2.8 seconds with a max speed of 160 mile/hour.
The organisation of a motorsport event in a City Centre is very complex and challenging. Lots of different stakeholders are involved, and not all necessarily familiar with motorsport. Complicated permitting and licensing processes. Deadlines and event management plans submissions. Huge logistics and planning programmes. Live TV broadcast, media and digital. Entertainment, guests experience and hospitality. A city inside a city.
Gemma has very kindly allowed her presented material to be made available for viewing.
The slides on Slideshare and the webinar recording on YouTube is now available in our APM resources area and also embedded below for reference.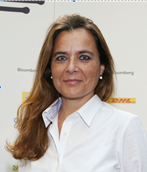 Gemma Roura Serra, Strategic Planning Director – Formula E Operations Ltd.
With over 20 years of experience in Sports Management, Gemma offers a strong hands on background in the Motorsports and Events Industries. This includes serving as Project Manager of the BMW Motorrad Championship support race during World Motorcycle Championship – MotoGP (2001/05), as Event Director for the European high-level motorsport event World Series by Renault (2005/12) and as Driver's Manager for the prestigious Race of Champions (2007/12).
Gemma joined Formula E Operations in 2013, in the efforts to create the first ever Electric Single-Seater Championship. Until last September she was Head of Events for the ABB Formula E World Championship, having the overall responsibility for organising events located in major City Centres such as New York City, Beijing, Hong Kong, Paris, Miami, Moscow, to name a few. In September 2021 Gemma was promoted to Strategic Planning Director focusing on calendar and event operations planning and road map. She is a key person in the organisation of the company.
This event is suitable for professionals with any level of experience.
Previous presentations and webinars can be viewed on the APM Slideshare and YouTube Channels. Follow @APMEvents for upcoming event information.
APM Body of Knowledge 7th edition reference

Section
Description
3.3.6
Continuing professional development (CPD)