Project management behind the ramparts - organising The Royal Edinburgh Military Tattoo
In the immortal words of William Shakespeare All the worlds a stage... and so, under the LED club style lighting of the Royal Scots Club, Rupert Forrest delivered an immensely entertaining overview of everything involved in planning and staging the Royal Edinburgh Military Tattoo. 
A large audience drawn from a diverse range of companies across Scotlands central belt attended this event to learn that, contrary to popular perception, the Tattoo team do work more than two months per year. In fact, the amount of work relating to planning the flagship Edinburgh event as well as other international events is quite staggering and very demanding.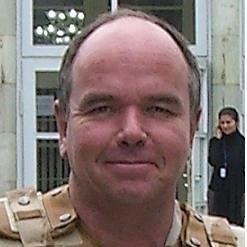 Rupert is now in his third season as an event manager at the Royal Edinburgh Military Tattoo and he showed how he not only draws on the experience of an extensive and impressive military career, but has also learned how the people element of his project management suite of skills is arguably the most challenging and unpredictable.  Not only does he have to organise and manage the huge team needed to deliver the event, he also has to wrangle the artists, performers and media teams whose artistic vision can often be very challenging to realise. 
In a detailed and colourful presentation (its art, darling!) Rupert gave the audience an insight into this fabulous event which brings millions of pounds into Scotland each year. He also related his work very well to the breadth of project management tools and techniques and gave a unique and interesting insight into the challenges of organising an event which is viewed by an annual television audience of 100 million people worldwide.
Sally-Anne Coupar
Scotland branch committee