The project profession and climate change
Following the publication of the interim National Infrastructure Assessment (NIA) which explores the need to eliminate carbon emissions from energy and waste, APM has produced a report calling on the project management profession to lead on climate change.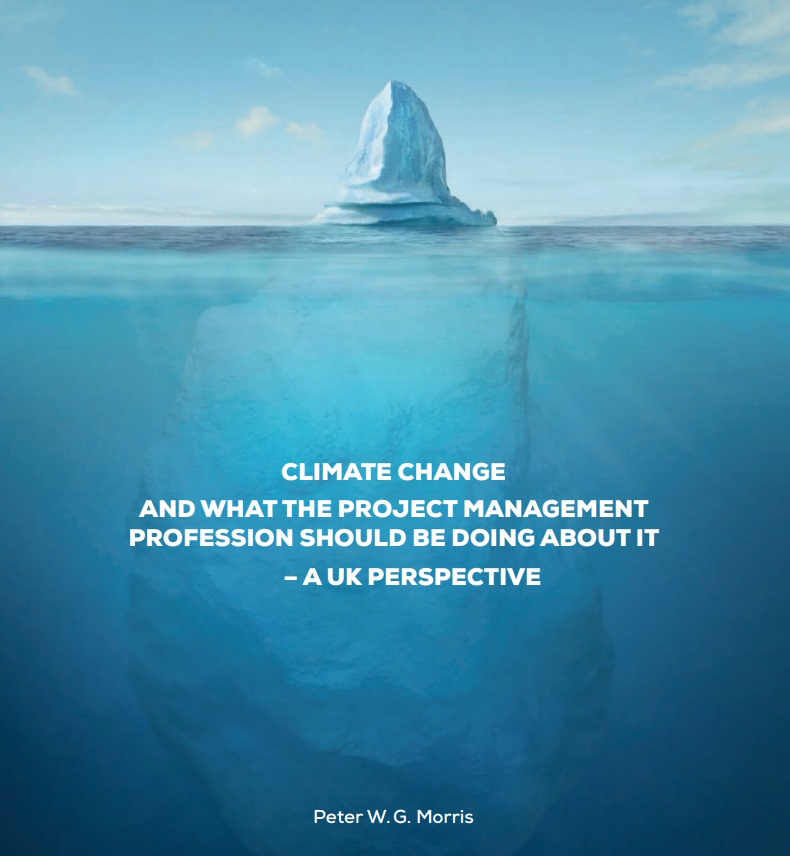 UCL Emeritus Professor Peter Morris, Vice-President of the Association for Project Management, argues in his report, Climate Change and what the project management profession should be doing about it, a UK perspective, that the project management as a profession must address the implications and consequences of climate change.
Professor Morris proposes:
Establishing a Project Management Office (PMO) at the UN level to define the expectations and methods to be using in working in the very early stages of projects; defining the major task elements, interdependencies, durations, risks, benefits, and organisational roles, processes and structures
Creating a single point of accountability (SPA) where possible
Project managers mitigating or adapting to climate change from business as usual projects to huge R&D projects
Applying relevant project management techniques and developing the required capabilities to develop people in owner and sponsor roles
In addition to his personal view, Professor Morris gathered responses from thought leaders in project management including: Sir John Armitt, Professor Andrew Davies, John McGlynn (APM chairman) and Mark Thurston.
Professor Andrew Edkins, Professor in the Management of Projects, University of London said:" Peter Morris is Emeritus Professor of the Management of Projects at UCL. After a long and successful career as both practitioner and renowned academic, his swan-song is a paper that is written in a personal yet professional style that seeks to both engage and provoke the reader. Its topic is climate change and the role that the discipline of project management can offer.
"To achieve the paper's objective, it provides an overview of climate change and why it's important, then looks at the nature and types of project that have been proposed or initiated to both tackle climate change and adapt to its consequences.
"The key contribution of the paper is not to offer a solution or even a pathway to any solution. It is rather to instigate a discussion, by those who consider themselves within the discipline of project management and between this discipline and those for whom dealing with climate change is a major and increasingly important issue."