Project managing HS2: From the eyes of an Apprentice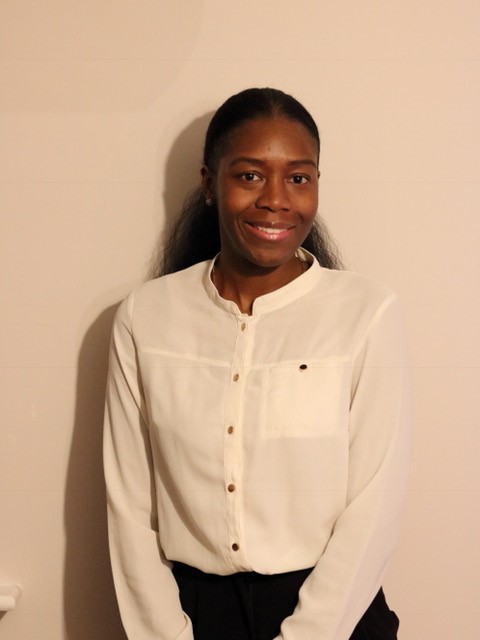 To celebrate National Apprenticeship Week 2018 we hear from HS2 project management apprentice Naomi Blissett on what it takes to be an apprentice on one of the UK's most ambitious projects. 
What was I doing before the apprenticeship?
Before I started my project management apprenticeship here at HS2, I worked in various customer service roles in industries such as Telecommunications, Automotive, Housing and Financial - resolving queries, updating customers, handling complaints and capturing and recording information.
Although I enjoyed providing good customer service, I also wanted to help people in a more direct supportive and facilitation capacity.  So, I became a volunteer for a charity which helps to integrate people back in to society following a head injury.  I enjoyed it so much that I became a support worker.  Assisting people in achieving their goals was very rewarding.
What is it like not being an apprentice straight out of school or college?
I left college over 10 years ago, so being an apprentice at this time of my life is new to me.  I feel slight apprehension as well as excitement as to what the future will hold.
For me, the challenging part is having to start from the bottom of the career ladder having accumulated considerable work experience previously.  Despite this, I have acclimatised well and I have learned that I can adapt easily to untried situations.
If I could sum up my experience in three words, they would be: Exciting, enlightening and innovative.
How did I find out about the apprenticeship?
I knew that I wanted to enter the project management profession but I did not have any work experience or relevant qualifications.  I did a google search "how to become a project manager" and it became apparent that having relevant work experience was beneficial.
I also went on to job websites to read the job description and specification for project managers to get an idea of the skills and qualifications required.  While researching, I came across an advertisement for project management apprenticeships.  I followed the link and scanned down the page until a particular position caught my eye.  I was compelled to follow the application process and was fortunate to be offered a place on the HS2 apprenticeship programme.
What is my current role?
I am an HS2 project management apprentice, working towards my project management qualification (PMQ).  I get chance to work on different aspects of project management and my current placement rotation is within project controls focusing on planning and scheduling - no two days are the same!  When I arrive in the office, one of the first things I do is to check my e-mails and respond to any queries, after which I check the calendar to see if any meetings, development sessions or any other events are scheduled. Then I then prioritise my tasks for the day – these usually involve attending meetings, maintaining and updating the planning schedule as well as registers.
HS2 is such an exciting project to work on –the largest infrastructure project in Europe, and the biggest railway building programme in Britain for over 100 years. It's a large and diverse organisation, with over 1500 employees from all different backgrounds, so I get to meet and work with a wide range of people.
I am learning new skills and knowledge every day, and I'm look forward to my subsequent rotations within the business.
How do family and friends feel about you being an apprentice?
When I told my mother that I was going to be a project management apprentice with HS2, she was thrilled as she knew how passionate I am about having a career in project management.  She always encourages and supports me in achieving my goals and ambitions.
My other family members are impressed by the fact that my entry in to the project management profession is working on such a huge and high profile project.
My friends are very happy for me and commended me for making such a bold move, they are fascinated by the project, and find it quite exciting.
Overall, I have received encouraging responses from family and friends in regards to me being an apprentice.
My observations about diversity within the profession
From what I have seen, diversity within the project management profession is strongly advocated.  It is appreciated that a diverse workforce is more likely to be productive and achieve project success.
For instance, EDI (equality, diversity and inclusion) is embedded within HS2's culture and is taken very seriously. 
The company has various networks and groups which actively promote diversity such as the LGBT forum and gender equality which aids in raising the awareness of the issues faced by these groups.
Although, there is a culturally diverse environment at HS2, I feel this should be consistent across the project management profession as a whole.
What are your highlights of the apprenticeship so far?
To get on to the HS2 project management apprenticeship scheme has been a major highlight especially as I am part of the first cohort of apprentices taken on to work on the high speed rail project.
I was privileged to be a part of the opening for the National College for High Speed Rail and was even interviewed by the BBC television for the breakfast show!  I also had the opportunity to test out technologies such as augmented reality equipment, which was a surreal experience.
Another highlight of the apprenticeship so far was that I took part in some filming for an HS2 induction programme.  This was viewed by all employees in the company and I received some positive feedback from my managers, which was very encouraging.
Overall, I have had some amazing experiences and believe this is just the beginning all thanks to my apprenticeship.
What would you say to someone who is not sure about apprenticeships?
Apprenticeships are invaluable and offer a wealth of benefits.  They provide a good foundation for a successful career.
You are given the opportunity to gain on-the-job experience which is crucial when applying for jobs, so will increase your chances of employment.
As well as the practical experience, you will gain a qualification at the end of the apprenticeship which is highly sought after from employers.  In addition, you will earn a salary!
Nowadays there is more flexibility with the types of apprenticeships available.  You can choose from advanced, higher or degree apprenticeships.
Last but not least, being an apprentice is a great way to start your career, build relationships and network within the company you are working for.
What are your hopes for the future?
In the near future, I hope to successfully complete my level 4 project management apprenticeship as well as further qualifications to degree level or beyond.  In doing so, I would like to become a registered project professional and continue my professional development.
In terms of career, I hope to be an effective and competent project manager and subsequently a programme manager once I have solidified my experience and skills.
My hopes regarding the project management profession is that it continues to expand and be a popular choice as a career.  Also, for the project management profession to continuously attract a diverse workforce.