Project now greener than ever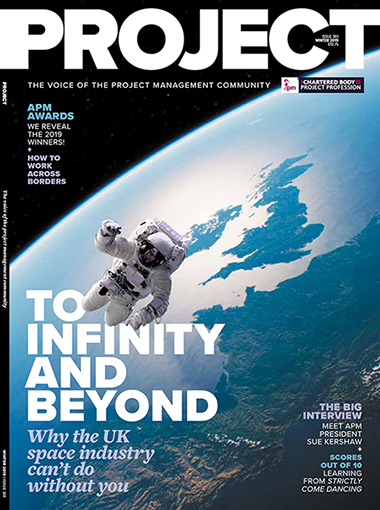 We're introducing a few green changes to Project – the official journal of the Association for Project Management (APM).
Project, which is circulated quarterly in print and digital formats, contains the latest news, opinions and insights for those in the project community.
The print edition of the journal has long been printed on responsibly sourced Forest Stewardship Council (FSC) certified paper. But now we're going further to make the publication even more environmentally friendly.
We've swapped the plastic outer wrapping of Project for a fully compostable starch-based wrapper, made of organic materials.
A new finish applied to Project's front cover makes the entire publication 100 per cent recyclable.
James Simons, Publishing Manager at APM, said: "Project has been championing green initiatives for several years so it's only right that we practise what we preach and invest in packaging and print techniques that reduce the journal's impact on the planet.
"Introducing small changes such as removing the laminate finish from the cover means that the journal is now 100 per cent recyclable. That, together with the compostable wrapper, is a step in the right direction, and one that I know will chime with a lot of environmentally-aware Project readers out there.
"In tandem we're working hard to develop our digital offering, making it easier to access Project content on-the-go and importantly, giving readers a real choice as to how they consume Project articles in future."
Project is also available to view online. APM members can log into our website and go to www.apm.org.uk/project to download digital issues and explore the Project archive.
Non-members can also download a free sample issue of Project. If you'd like to receive Project free of charge on an ongoing basis, join APM for automatic subscription.