QSRA: Introduction for risk/planning professional and decision-makers webinar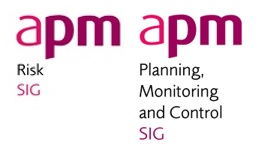 On Thursday 14 March 2019, a joint initiative between the APM Risk and APM PMC SIGs delivered the first of a series of webinars on Quantitative Risk Analysis. This webinar covered Quantitative Schedule Risk Analysis (QSRA) and was delivered by Tony McDonald of Costain, James Kimmance of Jacobs and Graham Nicol of Turner & Townsend. Members of both SIGs had also been involved in preparing for the event behind the scenes so it was a real team effort and a great example of SIG co-operation.

It was one of the best attended webinars that the APM has hosted with over 400 separate logins on the day, which means that many more were actually listening in.

The webinar provided an introduction to QSRA and was aimed, not just at risk professionals, but also at planners and the wider project management community, particularly decision-makers. The presenters covered:
What is QSRA? (Answer at the bottom of this article)
What are the benefits of QSRA and what do decision-makers need from it?
Why is QSRA wholly based on a good project/programme schedule?
How are Uncertainty and Schedule Risk addressed in QSRA?
How should the outputs of QSRA be interpreted and what should decision-makers be looking for?
On completion of the presentation, a Q&A session was held, which clearly showed that the webinar had provoked much thought amongst the attendees. So many questions were tabled that the presenters still had 20 left to answer when time was up. Questions raised during the recording have been reviewed and together with the responses have been published as an additional resource.

QSRA is a risk management led technique that requires close co-operation with a project's planning function to complete successfully. It aims to improve the predictability and performance of a project and, as a result, it helps project managers assess the likely impact of uncertainty and of individual risks (both Threat & Opportunity) on a project's key milestones, activities and completion date. It uses probabilistic sampling techniques, such as Monte Carlo, on the project's schedule and its interactions with uncertainty and risk to provide meaningful and actionable information to drive better decision-making.


This webinar is suitable for professionals with an intermediate level of experience.
This webinar has been sponsored by Safran Software www.safran.com
S

afran Software has long been recognised as a leading provider of project controls software, with a special emphasis on risk management. It is for this reason that Safran is especially happy to sponsor and be aligned with this webinar. Based in Norway but with offices in many international centres and with a world wide partner network, Safran has provided the very latest project controls software for 25 years. The power of quantitative risk analysis (QSRA) is embedded in both the scheduling and dedicated risk managed tools provided and adds another level of confidence to the planning, resourcing, and execution of complex projects.

Risk thought leaders around the world have adopted Safran Risk as the leading application of choice for complex projects. An example of this is the Risk assessment tool designed by Safran, in partnership with Hulett & Associates. This free-to-use assessment measures a project's level of risk preparedness across four sectors: scheduling competence, risk awareness, and qualitative and quantitative risk analysis. Anyone attending this webinar, with an interest in the latest risk analytics and techniques can try this Assessment free of charge on Safran's web site.
The presenters Tony, James and Graham have very kindly allowed their presented material to be made available for viewing.

webinar recording on YouTube is now available in our APM resources area and also embedded below for reference.