Reacting to change, a facilities management approach to delivery of services and projects during a global pandemic webinar
This webinar was held on 6 August 2020. Reacting to change. EMCOR UK manages technically challenging property estates across the UK. You learned how we're adapting our services in response to the challenges of COVID-19.
Many leading organisations, some with the most demanding and technically challenging property estates in the world, trust EMCOR UK as their facilities management (FM) provider.

Every business is unique, so we make sure that our unwavering commitment to engineering and service excellence achieves measurable results. 

With decades of experience in delivering facilities management at the highest level, and an enviable track record collaborating with customers to achieve high performing, productive, and sustainable workplaces, we are proud to count some of the finest organisations in the world as our customers.

During this pandemic we have had the challenge of managing our own business and workforce, whilst also providing services above and beyond our usual wide range to all our customers. Many of whom have critical roles to play in the fight against the pandemic, whilst others have key roles to play in the recovery phase and the future. 

Looking back over the past four months, we will discuss how the realisation that the longer the lock down, the bigger the lasting change would be. How we have adapted to help our customers in the short term and the future.

Many companies have been grappling with similar problems on their own. As a leading FM provider we've been uniquely positioned as a partner to many companies who have benefited from us sharing our wide sector overview. We shall also be sharing this (where we can) with members of APM as we look at the future post Covid-19.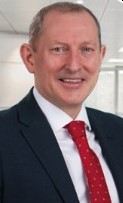 Jeremy Campbell – Director of Business Development
Jeremy is an experienced business leader with strong interpersonal and communication skills. He has key capabilities in directing business and account management strategy, customer relationship management, key account management, collaboration and operational excellence. He is a clear communicator with extensive market knowledge in strategic account portfolio design, transformation management and the creation of innovative value driven service solutions. A passionate member of our Executive Leadership Team - he has excellent financial and commercial knowledge including extensive experience in managing annual operating budgets in excess of £30 million in value.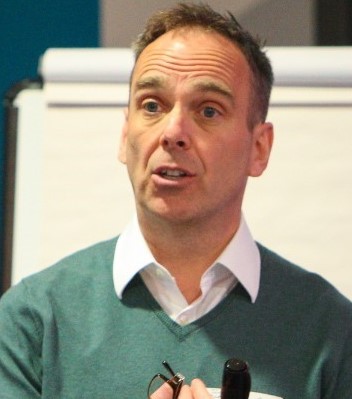 Jonathan Gawthrop – Director of Health Safety and Wellbeing
Jonathan is an experienced Board Director for leading the FM Company EMCOR UK. Responsible for the development and practical application of their organisational strategy for health, safety and well-being across the country, he also acts in a senior advisory capacity across a number of internal executive leadership teams and is the chair of the EMCOR UK national health and safety forum. NEBOSH qualified and a specialist member of IIRSM , Jonathan has a Master's degree in Behaviour Change and is a PhD student studying Organisational Health and Well-being. A member of the BSI national committee for Occupational Health & Safety ISO 45001, he is also an independent verifier for the Mayor of London's Healthy Workplace Charter and advisory board member for BITC and a number of cross industry panels working together to evolve safety and well-being throughout the UK.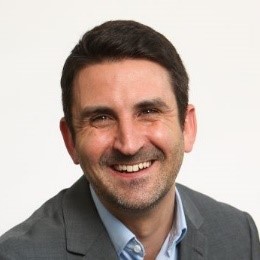 Ian Baker – Head of Workplace
Ian is an experience leader of Workplace transformation. Responsible for the workplace solutions team with a goal of providing amazing workplaces that enable people to do their best work. Ian has a background in property consulting and project management; he has worked as a client, a consultant and on the delivery teams. NEBOSH qualified with a BSc(Hons) degree in Construction, Technology and Design, as a Senior Manager with experience of delivering high profile and strategic projects across a wide variety of sectors, Ian brings his expertise as a leader to build and motivate teams and clearly communicate solutions and workplace change strategies. Ian is a 2020 judge at the IWFM impact awards and a public speaker at workplace conferences.
Ian and Jeremy have very kindly allowed their presented material to be made available for viewing. The webinar recording on YouTube is now available in our APM resources area and also embedded below for reference.
Previous presentations and webinars can be viewed on the APM Slideshare and YouTube channels. Follow @APMEvents for upcoming event information.

This event is suitable for professionals with any level of experience.
APM Body of Knowledge 7th edition reference

Section
Description

Chapter 1
Chapter 4

Setting up for success
Planning and managing deployment