Risks to project benefits realisation: Some lessons from transport webinar
This webinar, held on 1 June 2021, discussed the hard to quantify (but highly important) risks that can cause projects to fail to achieve their objectives.

Project risk managers tend to concentrate on cost and time from the project "cost-time-quality" triangle. Critical risks that may lead projects to fail to provide the functions which are intended can thus receive disproportionately low attention. Using examples from the transport industry, Dr Worsley described a variety of reasons why a project may not achieve its objectives.
For project professionals to identify these risks will require a deeper knowledge of how their industry creates benefits and value. Fortunately, treating the creation of a project business case as a project in its own right can assist with this. Combining risk and value management processes can also help to flush out these issues.
Speaker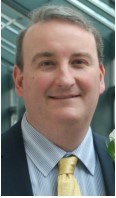 Dr David Worsley has worked in the railway industry for 19 years, in Network Rail, WSP and Transport for the North. He has performed roles in risk & value management, project development and strategic planning, and lectured on these topics at Newcastle University for seven years.
David has very kindly allowed his presented material to be made available for viewing. The slides on Slideshare and the webinar recording on YouTube are available in our APM resources area and also embedded below for your reference.
This event is suitable for professionals with any level of experience.
Previous webinars can be viewed on the APM Slideshare and YouTube channels. 
Follow @APMEvents for upcoming event information.
APM Body of Knowledge 7th edition reference

Section
Description
4.2.2
Risk identification