Royal Honour for APM member dedicated to workplace safety
Association for Project Management (APM) member Brian Paynter, programme director for Network Rail, has been awarded the MBE as part of the Queen's Birthday Honours, for services to the railway safety and to charity.
Brian, who is a Chartered Project Professional (ChPP), is a lifelong railway worker who first entered the industry as a trainee in 1988. Since then, he has worked tirelessly to improve the safety of railway workers across the country, as well as raise awareness of issues like fatigue management and mental health.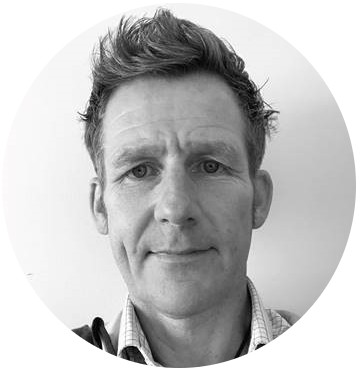 He has also raised more than £1.2million for numerous charities, including Clic Sargent, the NSPCC and Barnado's. One of his most notable campaigns has been the Defib Challenge, which encourages project sites to ensure defibrillator machines are available from anywhere within a three-minute walk (90 seconds there, 90 seconds back).
Brian first found out he had been awarded his MBE in July but was sworn to secrecy until the official announcement, which was delayed until October due to the coronavirus pandemic.
He said: "I'm still a little bit embarrassed. I don't do any of these things for recognition. It's just nice to give something back and I'm fortunate that I'm able to do that. Hundreds of people have helped me over the years and I'm grateful to all of them. But I can't deny it's nice to have.
"For me, the fact that I'm a member of APM as well is important. People seeing that someone has been on that journey and absolutely lives and breathes safety on-site is a great example to set for up and coming professionals."
When asked about his future plans, Brian says he hopes to use the recognition of being an MBE to continue improving safety for railway workers.
In a message to colleagues, Mark Langman, Network Rail's managing director, Wales and Western, wrote: "Brian is a tremendous role model, and truly an inspiration to us all for the difference we can all make in our daily lives."
A date for Brian and other people who have been awarded honours this year is still to be confirmed due to the pandemic, but Brian quipped: "I'm hoping it will be a Microsoft Teams call with the Queen. I think that would be great."