Scotland must invest in skills today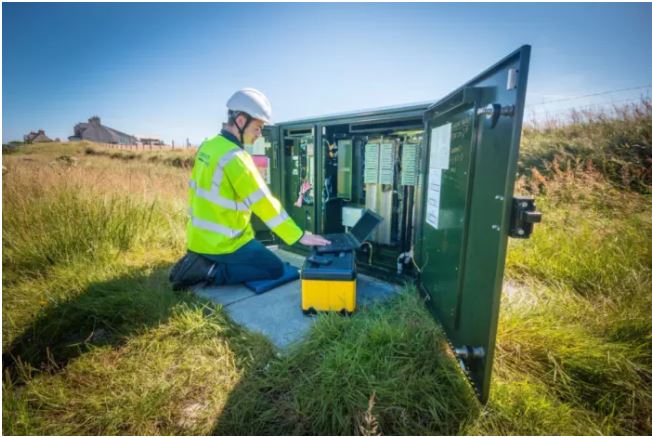 The Scottish Government has announced a £600 million investment in broadband expansion projects, potentially bolstering a future of transformation for the nation.
The announcement marks the start of procurement for the Reaching 100% (R100) programme that aims to see all businesses and homes in Scotland benefit from superfast broadband by 2021.
Rural economy and connectivity Secretary, Fergus Ewing MSP, claims:
This is the biggest public investment ever made in a UK broadband project. It is a truly transformative moment for our broadband infrastructure and a statement of our intent to make Scotland a world-class digital nation.
Fast and reliable internet connection is vital for the economic and social wellbeing of all communities. This ambitious investment will revitalise the prospects of rural areas right across Scotland.
For industry, the announcement hails an opportunity of a future-proofed and connected environment in which to deliver world-class projects across all sectors. 
This investment could lay the groundwork needed for new projects across Scotland to be delivered. While it will undoubtedly demand a far greater pipeline of new project professionals, it is expected new sectors will challenge the resilience of those already in the trade to work in new ways.
It is vital organisations and government look to develop the next generation of project professionals now if they are to have the skills pipeline needed to embrace this opportunity.
The Scottish Government has launched the "Year of the young person" - a campaign to recognise and develop Scotland's young community alongside investment in further STEM subjects, but it is now for industry to nurture young project leaders to take the reigns.
This March APM will be hosting its annual APM Scottish Conference 2018 in Edinburgh. The conference, which is the go-to event for all project managers and corporate employers in Scotland, will this year focus on shaping the next generation of project leaders. Establishing which tools they need to insert real value into Scotland's future projects.
Discounts are available for students, charities and groups of four or more. Please call 01844 271681 or email conference@apm.org.uk for details.