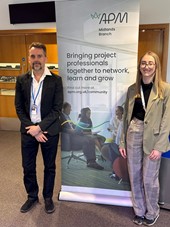 "In times when cost-consciousness is crucial, the importance of accurate estimating becomes even more significant. On 24 May 2023, Rolls-Royce welcomed the APM Midlands Branch back to the Learning and Development Centre (LDC) for a live event introducing the Art of Estimating and key techniques to improve estimate accuracy.
Estimating is the process of determining the level of cost, effort, resources and schedule you need to successfully implement your project. An accurate budget and schedule has been shown to improve project success - estimating is not only required, it's essential for a successful business.

Estimating appears in many forms in a project's life from developing the initial budget and schedule, to estimating the duration of tasks in your plan, through to estimating risks and uncertainties.
Estimation is not just about techniques, its about the people who generate estimations, so during the event, several relationships between optimism, bias, self-calibration and estimating were shared with the audience, for example: one person estimating will be less accurate than a group of five collaborating.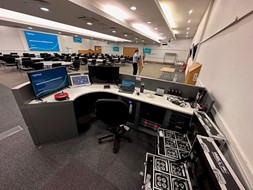 For Risk and estimation, the audience were asked to think about everything that could affect them with a car journey, the audience came up with 19 things, a great result, but when you consider there are over 40 credible events that means over 20 were missed which are all risks to your estimate, risks to how long you will take and possibly cost introducing the need for contingency.
Let's think about contingency, do you allow additional time for your journey when visiting the supermarket? Do you add additional time when going to the airport to catch a flight? When its important and key to success you instinctively plan and seek validation from your partner or others.
Other key points raised within the presentation:
Utilise historical data and past experiences when making estimates.
Where you can use experts who maybe more confident with their estimate
 Don't let the loudest in a group or team bias you to their view.
Implement cross-checks to validate and verify estimates.
Think about the Unknown, unknows! Things that you don't know and have not considered are uncertainties, include reserves for these unknown factors.
When you have created an estimate, re-run and see if you can through the group refine your estimate accuracy.
Overall, the event shed light on the critical importance of employing better estimating practices, emphasising the need to rely on data, collaboration, validation, and adaptability to improve estimation accuracy."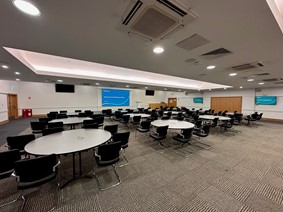 The Rolls-Royce Heritage centre was available before the event for those wanting to explore the history of Rolls-Royce Aero engine development, this included a large collection exhibit engines from early day piston to modern large turbojet engines.
Attendees had the opportunity to discover and learn about Rolls-Royce products via the Heritage Centre, Network with fellow PM professionals, and grow knowledge of how important estimation is within the project Management function.

Speaker:
Andy Nolan, Global Chief of Project Estimating, Rolls-Royce PLC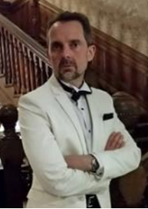 Andy has been a pivotal force diving estimation presses and tools development within Rolls Royce since August 1989, during this time Andy has credited and developing one of the most complete estimating tools sets and training programmes within Aerospace, Andy also very well respected within the wider community for his passion, enthusiasm, and high energy interactive style of presenting. 
Andy has very kindly allowed his presented material to be made available for viewing. The slides on Slideshare are available in our APM resources area and also embedded below for your refererence.
This event is suitable for professionals with any level of experience.
Previous events and webinars can be viewed on the APM Slideshare and YouTube channels. 
Follow @APMEvents for upcoming event information.
APM Body of Knowledge 7th edition reference

Section
Description
3.3.6
4.2.4
Continuing professional development (CPD)
Estimation