The expert view: Introducing APM's own project management team
This International Project Management Day, APM's own Portfolio Team share their thoughts on why it's great being a project professional and advice they'd give to those starting out in project management. 
APM's Portfolio Team is central to ensuring the only chartered organisation for the project profession continues to support an evolving profession through the delivery of new technologies, qualifications and accessible resources. 
"The best thing about project management is the ability to facilitate a change from imagination all the way through to reality." Explains APM Project Manager Gerrard Lawson.   
"This gives you a real sense of purpose as you can see the results of your work and the benefits that it brings, whether to your team, organisation, customers or wider society" continues APM Project Manager Emily Thornton. "It's really important today because it's a practical way of improving situations, fixing problems and overall, making things better for people."  
"No matter how initially intimidating the change might appear, the great thing about project management is that it gives you an approach and set of tools for making things happen as smoothly as possible" concludes Cathy Shaw, APM's Head of Portfolio.  
What top tip would you give to someone starting out in project management?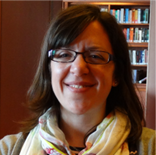 APM Head of Portfolio, Cathy Shaw "My top tip for someone delivering their first project is to not worry that you don't have all the answers. Work with those around you to identify solutions together – the answer will be better as a result and you'll have greater buy-in."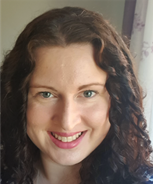 APM Project Manager, Emily Thornton "The top tip I would share with someone delivering their first project is to be kind to yourself and not worrying about getting everything right or perfect. Things always go wrong on projects, whether it's your first or your hundredth time. That's what the tools of project management are there for, to help you fix things and adapt to change."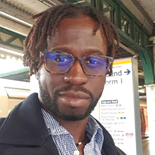 APM Project Manager, Gerard Lawson "My top tip would be to be honest and transparent with your team and leverage their experience and skill set. A good leader is not the most talented person on the team but the one who can best utilise the team to achieve a common goal. Being honest to your team about your capabilities allows them to know how best they can support you."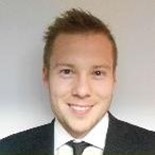 APM Project Manager, Simon Webb "Make sure that your project plan is SMART – Specific, Measurable, Achievable, Relevant and Time. By completing this will make sure the project stays on track."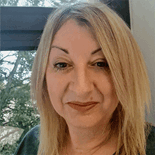 PMO Manager, Emma Shelton "My top tip would be don't get bogged down, everything can be broken down into manageable pieces or workstreams."  
Looking to the future, the APM Team agrees that technology will play a role in evolving project management and this will bring both new possibilities and challenges  "AI is evolving constantly so this will be an ongoing challenge as we try to understand how we can use and adapt to any changes" said Emma, but they are equally grounded in the belief that it is people that deliver projects and therefore we should be focused on building collaboration in the future.  
"I would imagine that in the next 10 years, we'll see more tools and methodology emerging, but fundamentally, the project manager's role will be to manage, engage, communicate and work with people to achieve things – whatever tools are available to do that." says Emily. 
With people so central to successful projects, Emma highlights the importance of looking after each other. "I can see a lot more emphasis on emotional intelligence and recognising the importance of wellbeing which really connects with people."  
Getting people to work together to achieve common goals is another important factor. "I initially try to find passion in the purpose of the project and/or the people I'm working with. This requires time and effort to understand the project brief as well as the team. I spark initial engagement with enthusiasm which is contagious," says Gerrard. "Then I maintain it with communication and guide it with a plan cultivated by the team's collective input while being prepared to be accountable for its outcome." He concludes. 
"I best achieve collaboration and buy-in to projects by focusing on why people should care about the project. This is often about what problem it's going to fix for that person, or how it's going to contribute to the overall organisational success," says Emily. "Ultimately, you hope that the project is going to make people's lives better, and it's about helping people to individually buy into that vision. 
Emily adds: "I also aim to make working on a project a positive experience for people, through adapting to their preferred working or communication style, giving them opportunities to contribute and to succeed, or maybe giving them a chance to practise a new skill. My focus is on building the connection from the change and benefits the project is going to deliver to what people care about, whether that's their individual workload, delivering a better customer experience, or wider social improvements."  
International Project Management Day recognises and celebrates the vital role of project managers globally. It promotes knowledge-sharing, continuous learning and networking among professionals. By highlighting best practices and challenges, it enhances project management skills and standards, improving overall project outcomes. This day elevates project management as a profession, encouraging individuals to pursue it as a career. Ultimately, it unites professionals worldwide, fostering collaboration, innovation, and the exchange of ideas, driving excellence in project management practices across diverse industries.