International Project Management Day
International Project Management Day (2 November) is a celebration of the social value and economic impact of projects, as well as the incredible work done by those who deliver them.
As the only chartered membership organisation for the project profession in the world, APM sees International Project Management Day as an opportunity to recognise and celebrate the achievements of the profession and projects worldwide. APM's annual awards also take place in November and are the perfect opportunity to bring the profession together and celebrate excellence.
Here we look back at two previous APM award winners, the projects they have worked on and the impact winning an APM award has had on their careers to date.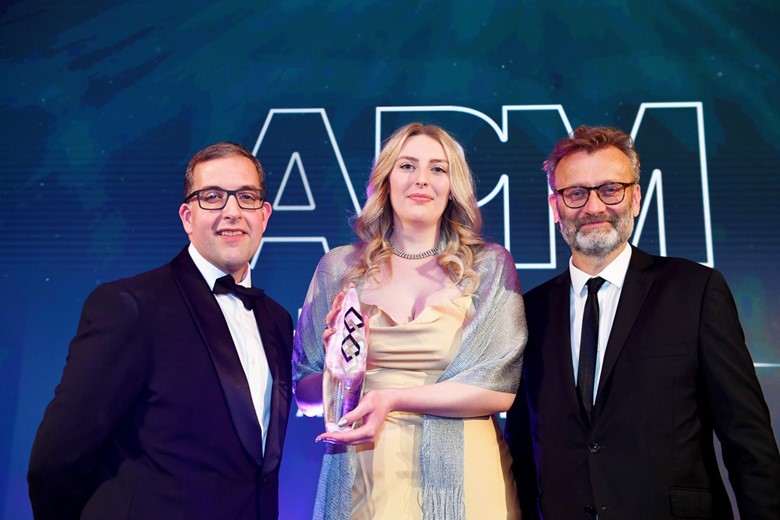 Rose Young, Head of Portfolio Gift, Liz Earle & Botanics at No7 Beauty Company
APM's Young Project Professional of the Year award recognises talent in those aged 29 years or under who are progressing through the early stages of their project management career.  
Rose Young was introduced to project management during a university placement at No7 Beauty Company, (owned by Walgreens Boots Alliance).  On graduation in 2019 she joined full time and landed her first project manager job with the Soap & Glory sub‑brand in January 2020 with a brief to help launch a new skincare product – when COVID-19 struck.  
At only 25, the complexity and scale of the brand's gifting programme resonated with Rose and her passion for overcoming challenges and bringing about simplification meant the programme was the perfect fit.  Judges for the Young Project Professional of the Year Award recognised Rose's "tenacity and enthusiasm" in awarding her the top prize.
 On receiving her award at the awards ceremony, Rose said: "I was not expecting to have won! It is great that there is an award like this showing recognition for young people working in the profession.  I'd really like to thank the company for nominating me for this fantastic award!"
Rose continues "I'm really results driven. The more I learned about different functions, and the interdependence, I could see how things hadn't quite linked up and how we could create efficiencies. When you show people your ideas, they think, 'Well why weren't we doing that before? Let's do it.'"
Since receiving the Young Project Professional of the Year award Rose has been promoted into the role Head of Portfolio Gift, Liz Earle and Botanics. In this role, she leads a team of talented project and portfolio managers, spearheading the company's gifting programme, maintaining the existing product portfolio and also launching new products into the marketplace across the Liz Earle and Botanics brands.
To mark International Project Management Day, Rose says: "It is important for the project profession to be recognised and celebrated on International Project Management Day as I believe it is often an undervalued profession that isn't fully understood by other business areas. It isn't always obvious the benefits that are driven through successful completion of projects and company successes are often attributed to other business areas. Hopefully, through professionals in the industry vocalising the benefits that they are driving, the profession as a whole will see some of the wider recognition it deserves."
Rose's top tips for project professionals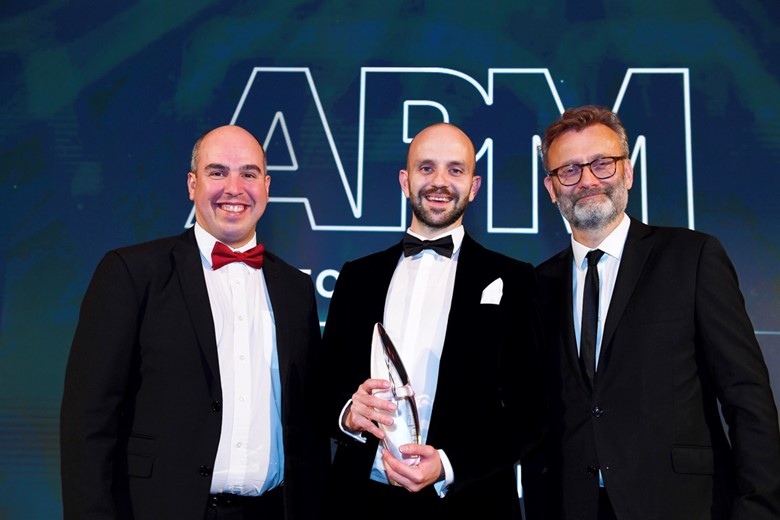 Alexander Darvill, Programme Executive - Portfolio Scrum Master at Rolls Royce
Alex was named Project Professional of the Year 2022, for his role as Project Team Leader at Rolls Royce, leading the team's delivery of the Project Orpheus defence concept – a two year defence project to deliver a world-leading, small engine family pioneered to progress future innovative technology developments for future combat air systems. 
The Project Professional of the Year award judges were looking for project professionals who can demonstrate these skills in abundance to deliver significant project and/or programme benefits – and were impressed with Alex's achievements in leading the groundbreaking project.
Discussing the Orpheus project Alex said, "The need for more change, faster, is increasingly pressing." Orpheus took an approach based on making change stick through continuity and accountability. Its core team members were hand‑picked because they were representative of the company's demographic – and 80% of them stayed with the project as it progressed.
"There's a continuity of people, most quality escapes happen at the interfaces where you hand over work to somebody else. We had roughly 100 times fewer interfaces than usual at Rolls Royce.
"Working in scrums of eight or nine, team members were empowered to 'unclog the arteries' by choosing the simplest and most appropriate methods to achieve the task. This was such a huge mindset change that the project leaders even devised a thought experiment to help their people make it. When they were faced with a problem, we said to the teams: 'Ask yourself what you would do if you were working for a start-up in a garage.
"The key insight was that the real value of an agile hardware project is learning. Learning is our minimum viable product. By releasing as much learning as possible as early as possible, much less unanticipated risk emerges through the course of the whole project."
Ultimately the goal was to allow the team to demonstrate their true capability and creativity. Alex says, "You can get 10% more just by getting people to do a process faster. But if you can empower them to completely recreate the process themselves, that's doubling or tripling their effectiveness. This is what made the project special to me: creating an awesome team and watching them make the impossible possible."
Since receiving his award at the 2022 APM awards Alex has become Programme Executive - Portfolio Scrum Master at Rolls Royce, taking his career to the next level.
The winners of the APM Awards 2023 will be announced on 20 November at a prestigious awards ceremony in London.  Award finalists can be seen here, and award winners will be available online and via APM's social media channels following the ceremony. 
The entries for next year's awards will open in April 2024.