APM event simulates major stadium build project in a single day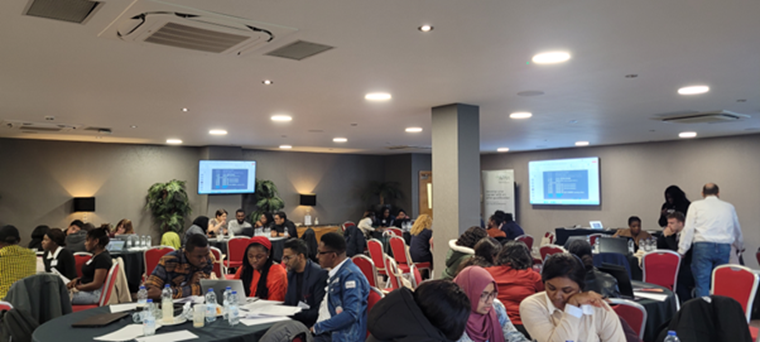 Project professionals seeking to develop experience and knowledge were given the opportunity to deliver a simulated major football stadium project from concept to completion with the support of APM Fellows all in just one day. 
Hosted in the MK Dons stadium in Milton Keynes - a venue similar to what the delegates sought to deliver - the simulation gave emerging professionals from a diverse range of backgrounds the chance to develop experience and confidence by gaining expert insight from senior practitioners who served as mentors during the event. 
An advanced laptop-based programme, developed in collaboration with leading authorities in the profession formed the basis of the simulation which required candidates to make decisions and build relationships with a variety of stakeholders, reflecting the realities of real-life projects. To add to this, delegates couldn't go back on decisions once they had been made.  
Commenting on the benefits of simulated projects, Guy Giffin, Director, Prendo Simulations who ran the day, said: "We only really learn from experience, but in the real world, project experience takes time and accordingly can be expensive. Real projects can take several years, and then we often need even longer to judge whether the projects were successful or not. By giving project professionals rapid and risk-free experiences of working in a project environment they can improve their skills and understanding very efficiently."  
Supporting the event as a mentor was Craig McAdie, an APM Fellow and Senior Project Manager from the Environment Agency who, alongside other Fellows, assisted delegates throughout the day. Reflecting on how he felt the activity helped delegates he said: "Days like today help people build confidence in their authority which is important to manage individuals and challenges projects may bring."  
Commenting on the benefits of undertaking a project in a simulated environment, Hedyeh Javanmardi, MSc Student at University of Northampton, said: "This enriching event has been a significant milestone in my journey towards becoming a proficient project manager. 
"The event immersed me in real-world project management scenarios, making critical decisions, solving complex problems and refining my leadership skills in a risk-free environment. It was a unique chance to experience the challenges of project management firsthand and develop strategies to navigate them effectively." 
The benefit of simulations can be seen across other industries already in helping hone skills and develop workforce explained Guy. "Project simulations reduce the risk and cost of mistakes and misjudgements made in the real world. Having more skilful and wiser project managers is not an easy thing to achieve, but fundamentally it is this human capability that determines the success rate of projects. Civil aviation, for example, takes the training and accreditation of pilots very seriously by using very sophisticated simulators, and this industry accordingly has incredibly high safety and success rates."  
Congratulations to all those involved in the day including the winning group, team three, who came in under budget and listened to their stakeholders to deliver the right stadium resulting in a good operating profit for years to come.  
Find out about other upcoming APM events here.