The Future of Project Management: global drivers
Future of Project Management (FoPM) is a partnership and collaboration between Arup, APM and The Bartlett School of Construction and Project Management at UCL, as well as crowd-sourced inputs from the global project management community, examining the global drivers shaping the long term future of project management and their implications.
The first publication of this work was launched at a breakfast event on Friday 28 April 2017 at an event attended by academics and industry
. An esteemed panel from the three main contributors, including APM chair, John McGlynn, gave an insight into what they see as future elements and answered the audiences' questions.
Driven by rapid advances in digital technologies, the nature of our work is being transformed. While artificial intelligence and robotics grow more sophisticated, jobs are being reinvented. Collaboration and communication through increasingly intuitive user-friendly interfaces could lead to fundamental changes in workplace structures and may offer new possibilities for creativity in the workforce. Human-machine collaboration will open the way to virtual and network-based companies as everything shifts online.
In moving towards greater automation, companies will have to rethink the role of people and provide training to prepare their employees for this new work environment. As companies redesign jobs and workforces, questions arise around the eventual limits of automation. Even in a future where professionals across the world have been gradually replaced by increasingly capable systems, core elements of project management will still provide an irreplaceably human combination of leadership, analysis, integration of specialists, and ethical behaviour. So will this be where the future project managers' role lies?
Could essential human skills, such as empathy, communication, persuasion, personal service, problem-solving, and strategic decision-making therefore become even more valuable? And will the traditional definition of project management shift to move away from being 'for the people' and being bound by time?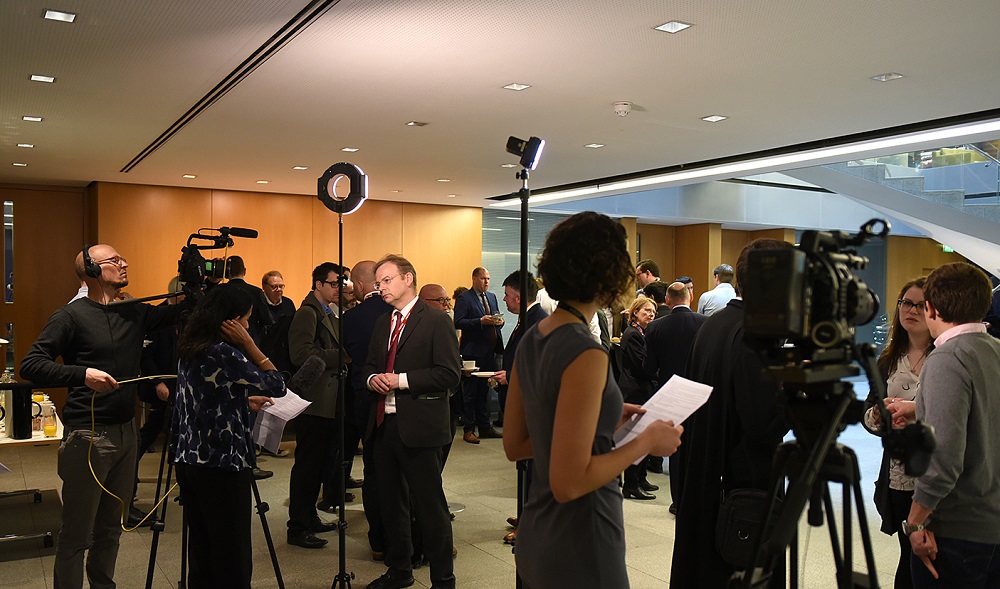 FoPM is presented in three sections that set the context for the future through these emerging trends, then imagine that future through the eyes of future clients delivering projects, and finally outline plans and priorities for future action and research. It is intended to be a thought-leadership resource for project teams seeking inspiration to find a better way, and an interactive platform for debate about change in the project management profession.
Interim Head of APM External Affairs David Thomson said "APM is pleased to be partner in this collaborative report. As the newest chartered body we see a real value in innovative and interactive work like this collaboration as part of the way the profession looks to the future and tries to shape it based on anticipating near, as well as long term, change".
APM are keen to gauge feedback from APM members and volunteers in this work as it develops. Please look out for further calls for input, contributions and other content over the next 12 months. 
Arup is the creative force at the heart of many of the world's most prominent projects in the built environment and across industry. From 92 offices in 40 countries our 13,000 planners, designers, engineers and consultants deliver innovative projects across the world with creativity and passion.
The Bartlett School of Construction and Project Management is an international centre of excellence in the teaching and research of project management and economics. We supply project-based organisations with exceptional graduates and lead research in the field.