The ISO knowledge management standard explained webinar
The first ever international standard on knowledge management has been released as a draft. What does it mean for PPM professionals? The Knowledge SIG held a webinar on Wednesday 10 January to discuss the news standard and this was concluded by an open conversation lead by attendee comments.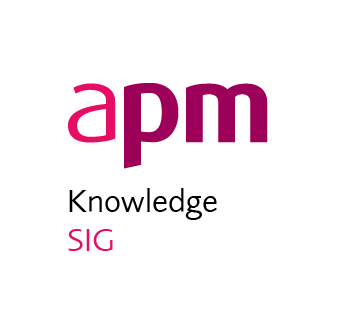 Knowledge management (KM) is a discipline concerned with how organisations create and use knowledge. In practice it is often poorly understood and confused with information management – a missed opportunity! In recognition of this, the International Organization for Standardization (ISO) has appointed a working group of leading international KM experts and is developing the first ever international standard on KM, due 2018.
The purpose of the standard, which has been published as a draft for comments, is to help organisations understand what KM is and how to approach it. The standard represents current good practice in KM.
This webinar looked at what the international KM experts have to say about KM and how to do it.
Judy Payne, Knowledge SIG Co-chair and member of the ISO working group that has drafted the standard, introduced it and covered the following points:
What is the status of the standard?
Why is the standard needed?
What are the key messages in the standard?
Why are the messages in the standard different from the KM entry in the APM Body of Knowledge?
What does the standard mean for PPM professionals?
The standard is protected by copyright, so the content details were not shared during the webinar.
Judy Payne works as a management consultant and reluctant academic specialising in KM, collaborative working and learning. Her work is positioned firmly on the boundaries between academia and practice. Not the most comfortable place to be, but there's such a huge gap between the two that there's a lot of bridging to be done.
Judy works with public, private and third sector organisations to improve their management of knowledge, with universities to develop and deliver online degree programmes and with master's students to help them learn how to do management research. At APM, she co-founded the Knowledge SIG (K SIG) and is Co-chair of the K SIG committee. She has contributed new knowledge
management sections to the sixth edition of the PMBoK® Guide and to P3O® Best Management Practice, and represents the UK as an expert on an ISO Working Group developing a knowledge management standard. She is writing a book on KM in project environments.
Judy is also known for introducing collaborative working and social software to the Henley Knowledge Management Forum and for being a member of the #teatowelclub on Twitter.

The questions raised during the recording have been reviewed and where possible responded to in full.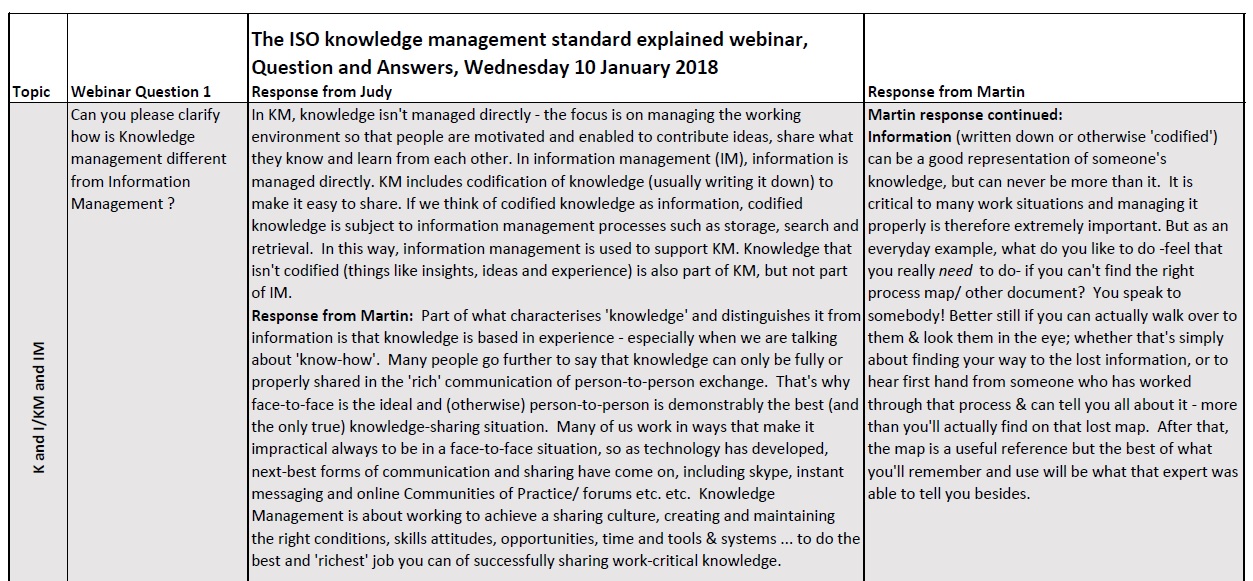 Judy has kindly allowed the presented material to be made available for viewing.
The slides on Slideshare and the webinar recording on YouTube is now available as APM resources and also embedded below for reference.