The Peak Tram Upgrade Project - an Uphill Struggle webinar
The Peak Tram's popularity, one of Hong Kong's most popular tourist attractions, became one of its challenges as the demand at peak times created long queues beyond the Lower Terminus due to space constraints. To address this, a substantial Upgrade of the Peak Tram system and stations commenced in 2018. This webinar was held on 14 December 2021.
This presentation provided an overview of the Upgrade Project, along with an insight into the complexity and unique challenges that have been encountered to date.
Speaker: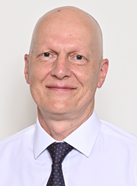 Mark Lomas is the Project Director for the Peak Tram Upgrade Project, having lead numerous large, collaborative design and construction teams on various complex major infrastructure projects across Hong Kong over the last 27 years.
Mark is a former Chairman of the APM Hong Kong Branch and a proud recipient of the APM Chartered Project Professional (ChPP) designation, having championed its predecessor, RPP, for those project professionals based outside the UK.
Mark has very kindly allowed his presented material to be made available for viewing. The webinar recording on YouTube is now available in our APM resources area and also embedded below for reference.
This event is suitable for professionals with any level of experience.
Previous webinars can be viewed on the APM SlideShare and YouTube channels.
Follow @APMEvents for upcoming event information.
APM Body of Knowledge 7th edition reference

Section
Description
3.3.6
Continuing professional development (CPD)