The role of shared values in helping project teams succeed webinar
This webinar was held on 3 December 2020. It can be tempting to dive straight into a project or task and try to make as much progress as possible straight away. However, this can lead to problems as projects evolve if people unwittingly have different priorities and interpretations of what is important.
In this webinar, Patrick Keefe shared some of his project experiences, where the project team had paused and taken time both to understand one another and to consider how they worked together (not just what the tasks are).
The webinar included real examples of projects that have benefitted from the team looking below the surface, working to understand their own and each other's values and, vitally, agreeing upon a shared set of values that guide their behaviour and help resolve any conflict before they get into the delivery stage.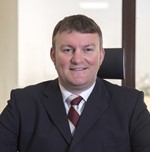 Patrick Keefe, Executive Director – Strategy & Planning, Qatar Post
After graduating in Management from Aston in 1995, Patrick joined Royal Mail for a year on the Railnet Project to get some cash together to go travelling. He stayed 22 years working in HR, Operations, Process Improvement and Project / Programme Management.
Patrick completed a Masters in Management Learning from Lancaster in 1999. An opportunity arose to be part of a project team for Royal Mail working with Qatar Post in 2014 and he completed RPP in 2015.
He transferred to Qatar Post on completion of the Royal Mail assignment in 2018 and gained accreditation for ChPP in 2019.
Patrick has very kindly allowed his presented material to be made available for viewing. The webinar recording on YouTube is now available in our APM resources area and also embedded below for reference.
This event is suitable for professionals with any level of experience.

Previous presentations and webinars can be viewed on the APM Slideshare and YouTube channels. 
Follow @APMEvents for upcoming event information.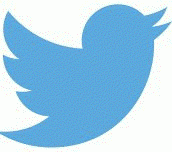 #apmwebinar
APM Body of Knowledge 7th edition reference

Section
Description
Chapter 3 
3.1.3
3.1.4
3.1.5
3.2 
3.3
People and behaviours 
Engagement and influence 
Facilitation 
Conflict resolution 
Leading teams
Working professionally