The value of APM membership: don't take our word for it…
Access to qualifications and standards, developing professional networks and being kept up to date with the latest developments are just some of the main reasons for becoming a member of Association for Project Management (APM), according to leading professionals on a recent webinar.
The webinar, titled 'Make Membership Work For You' featured several highly regarded APM members and Chartered Project Professionals (ChPPs) sharing stories from their professional background that highlighted their reasons for becoming members and how membership of the project profession's chartered body can help others to advance their careers.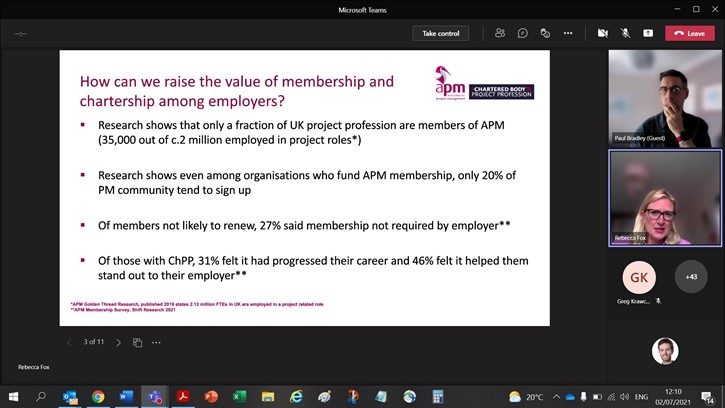 The free interactive event – which was open to members and non-members of APM, as well as employees of the organisation's Corporate Partners and Corporate Affiliates – also enabled people to ask questions and gain expert advice on taking the next steps in their professional development.
Among the speakers was Murray Ross, ChPP RPP MAPM, project management profession and southern region director at Tetra Tech Europe. Recalling his path into project management, he said: "I graduated from the University of Glasgow with a civil engineering degree, but decided that project delivery was for me. I've worked on large projects in Dubai, working cross-sector in the Middle East and North Africa. That provided real exposure to different cultures and diversity of thinking.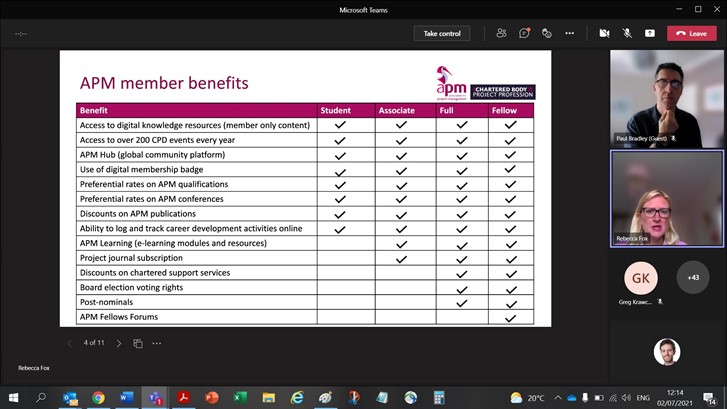 "Being a member of APM keeps me abreast of project management developments. The way the world and the profession is changing – our profession need to be at the forefront of that."
Carol Bell, ChPP, RPP, Hon. FAPM, shared her thoughts on the value of APM qualifications and standards, commenting: "One of the benefits I've had from being a member of APM is being exposed - via the Branches I've been involved with – to APM qualifications and having opportunities to take APM qualifications and standards. That included the practitioner qualification, Registered Project Professional (RPP) and ChPP. I'm now not only a chartered professional but I mentor others who want to become chartered."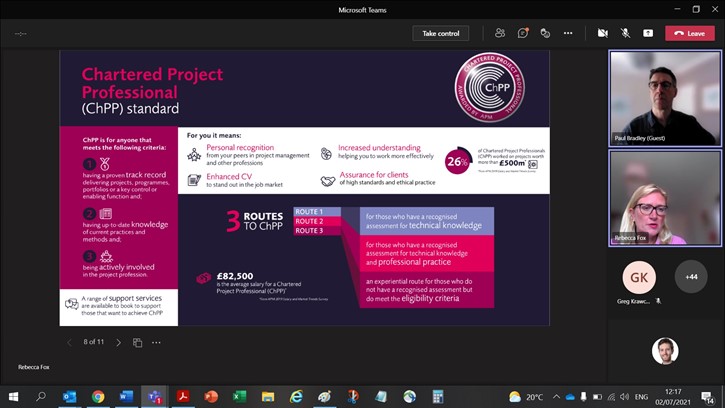 Craig Scott, ChPP and the youngest Fellow of APM (FAPM), explained that the opportunity to network with fellow professionals at the highest level should be a strong pull factor for anyone considering Full or Fellow membership.
He said: "For me, The APM Fellows' Forum is something I'm really looking forward to getting involved with. I think that's really beneficial for development and an opportunity to share thoughts, ideas and best practice. My driver has been to secure that enhanced network. My interest is in understanding different perspectives of people from different backgrounds. Attending these events lets me see what those different perceptions are."
Find out more about the benefits of APM membership