Three Design Lessons for the Post Pandemic City webinar
Diseases shape cities. But what if we were able to shape our cities to better fight diseases? This webinar was held on 23 March 2022.
Since 2020, we have seen life disrupted in every city in the world. The variety and imagination of responses to this crisis has given us as urban planners a huge source of insight. As with any experiment, valuable findings may take time to mature, but already they point to practical ways in which we can and should be improving the planning and design of our cities. Without giving up the idea of the city as a social hub, the crisis has also given us an opportunity that can help us adapt to a new reality.
With an increasing urbanisation rate in the coming decades, urban design and public health will increasingly be intertwined, requiring a reflection on the role of health management in city governance. How do we make sure our spaces can respond to any future disruption of similar nature?
Matthew Gevers, Associate and Chief Urban Designer, Arup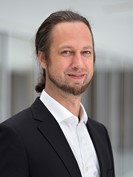 Matthew leads the Urban and Landscape Design team as Chief Urban Designer in Arup's Hong Kong office. He combines his work at Arup
 with his role as Adjunct Assistant Professor at the School of Architecture, the Chinese University of Hong Kong , teaching urban design. He has over 14 years' experience in complex integrated planning and design projects. He has worked in multiple scales, from large scale strategic masterplans to streetscape enhancements. He has a particular interest in the combination between landscape and urban design.
Michael Rogers, Urban Design Manager, Arup

Michael is an Urban Design Manager in Arup's Hong Kong office who has managed a range of master planning projects across the world. Notable projects including Jakarta MRT and the Dunes Almere. He maintains an interest in initiatives to promote more liveable cities, attractive streetscapes and supporting multi-modal transport choices and 
passionate about cities, the environment, and social action. He doesn't separate his work and personal life: first we shape our cities, then they shape us!
Matthew and Michael have very kindly allowed their presented material to be made available for viewing. The webinar recording on YouTube is now available in our APM resources area and also embedded below for reference.
This event was hosted by the APM Greater Bay Area Branch.
This event is suitable for professionals with any level of experience.
Previous webinars can be viewed on the APM Slideshare and YouTube channels. 
Follow @APMEvents for upcoming event information.
APM Body of Knowledge 7th edition reference

Section
Description
3.3.6
Continuing professional development (CPD)