Through Maasailand: an agile retrospective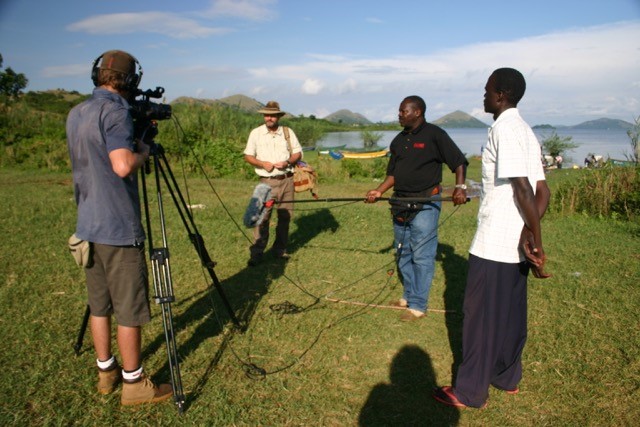 It's refreshing to see a case study presented by someone who is not in any way qualified as a project manager. Someone with no project management training, who has still taken a project from initial vision, through inception to fruition – and very effectively. Hax, a documentary filmmaker, retraced the steps of the Victorian explorer Joseph Thomson travelling 2,500 miles across East Africa into Kenya's Maasailand. He spent four months in the bush with his team – some of their journey went to plan, and much of it was characterised by an external environment that was highly unpredictable, culturally challenging and diverse, and one which no risk assessment could adequately cover.
A skilled storyteller, Hax took us through each phase of the project and then gave us space to discuss it from a professional project management perspective. We explored the decisions he had needed to make, the basis on which he had made them, and asked questions about his approach. The title of the talk was 'An Agile Retrospective' and Hax was candid in revealing what went well and where, had he known more of project practices at the time, he may have done things slightly differently. We investigated the level of agility of the project. To what extent was the team 'being agile' out of necessity given the unpredictability of their surroundings, and to what extent would they have benefited from 'doing agile' and using agile processes and techniques?
There were several aspects of this that captured us. Thinking about people skills, we considered that poorly judged team selection could have killed the project; after all they were 'living rough' in harsh conditions for four months. They were isolated from sponsors and senior management support and were highly dependent on the skillsets of the team – there was no option to swap resources. Stakeholder and sponsor relationships was another area discussed. The way in which initial stakeholder support and sponsorship was achieved, and the incremental and adaptive way this was approached, laid the groundwork for the project being successfully delivered. Without giving too much away, the project stayed true to its underlying values and purpose, but the deliverables changed in an agile way.
Like so many longer term projects, we spotted weaknesses towards the end of the lifecycle and in benefits realisation. However, Hax exhibited a selection of the 14,000 photographs taken during the expedition in San Francisco, Chicago, New York and London. He also published a book and presented at the Royal Geographical Society. The documentary was screened regularly for five years by The History Channel and brought the significant achievements of Joseph Thomson back into public focus.
Hax is now using his skill as a filmmaker helping organisations to improve their communications with customers and stakeholders through video. He has co-founded Prisma Broadcast with project management marketer and writer Pamela Ashby.
Tony Noakes, Chairman