To be agile or not to be, that is not the question webinar
For Hamlet it was life or death. For agile evangelists it sometimes seems to be the same. How do you introduce agile safely? This webinar was held on 22 June 2021.
I am curious about new ways of working, but also cautious of going too far. You may be wondering what new agile practices to adopt. Perhaps you are already making the same discoveries I have over the past six years.
I work in the middle of the organisation, and have moved from a civil engineering waterfall background to introducing agile in change management. I would like to share with you this story of planting many agile seeds and helping them grow:
Is it practical to choose agile for our change projects?
Can we effectively use it for design and construction projects or indeed anything we do in the business?
Should we continue to use some waterfall techniques?
Can we sprinkle some agile thinking into the waterfall domain?
You may recognise some of the challenges I experienced. Often the lessons come from where it didn't go as planned. There are also many success stories; memorable moments when it all clicks together and spurs us on in the next step of our maturity.
Speakers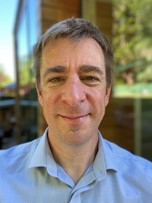 Peter Faulks
Peter Faulks is a Civil Engineer with 22 years experience in the Water Industry in Scotland. In all his roles he has shown innovation to recreate how the business works. As a Project Manager he reworked the delivery of flooding projects so the process focuses on the impacted customers, turning the complaints into complements. Realising his passion for leading changes to deliver customer value, Peter moved into Business Change. He continued to instigate new ideas into the business including Lean Thinking, Building Information Modelling, Systems Thinking and agile.
Peter is a leader in Asset Management Transformation, using, educating, promoting and mentoring on agile principles, initially in his own team, and then in the wider business context. Peter proved that agile principles do make a difference to how people think, react and support each other and how the outcomes are of more value. He has extended his influence to Design and Construction projects with the pilot delivering quicker, on budget and with the experienced team loving the new approach.
Peter is enthusiastic and supportive in his promotion of improved business mechanisms and this is evident in the number of people he has managed to bring with him on his journey. He has spotted talent where it existed and accepted being mentored when it was needed. From small beginnings in the middle of the organisation and by influencing and promoting his ideals, Peter has led a ground swell of change in Scottish Water.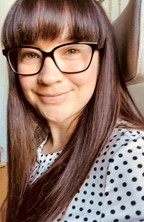 Natalie Le Saux Stoner
With an accomplished Business Analysis and leadership background nurturing agile culture and capabilities within organisations like - tertiary education, professional business regulation and commercial packaging - more recently contracting as a Scrum Master for Scottish Water, Natalie Le Saux Stoner is stretching her passion, agile mindset and capabilities beyond digital products and services into Construction Design and Asset Management. This has and continues to be an exciting and challenging agile culture growth for a very customer value driven client.
Peter has very kindly allowed his presented material to be made available for viewing. The slides on Slideshare and the webinar recording on YouTube is now available in our APM resources area and also embedded below for reference.
This event is suitable for professionals with any level of experience.
Previous presentations and webinars can be viewed on the APM Slideshare and YouTube Channels.
Follow @APMEvents for upcoming event information.
APM Body of Knowledge 7th edition reference

Section
Description
3.3.6
Continuing professional development (CPD)