Tokyo 2020 Olympic Games - APM speaks to Pete Ambrose, head of games services, Team GB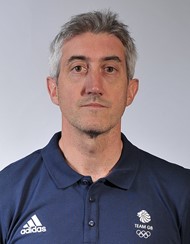 With the Olympic Games in Tokyo set to open on 23 July after a one year postponement, Association for Project Management (APM), talks to Pete Ambrose, head of games services at Team GB about their planning for the Tokyo 2020 Olympic Games and how the pandemic and recent disruptions, have impacted on their work.
What project are you currently responsible for at Team GB?
My team and I have responsibility for all of the logistical elements of Team GB's participation in the Tokyo Olympic Games. That means flights, accommodation, accreditation, transport, kit and freight for a delegation of over 1,000 people across multiple sites including our pre-Games training camps in Yokohama and Kawasaki, the Olympic Village and our in-Games performance centre called Performance Lodge.
What inspires you most about your job?
The Olympic Games is the greatest sporting event in the world, and the opportunity to play just a very small role in supporting Team GB's best athletes to fulfil their Olympic dreams is what makes everything worthwhile. 
How has the ongoing disruption and delays to the Olympic Games in Tokyo impacted your main project and the way you work?
There is no doubt that the COVID pandemic has created huge challenges for everyone taking part in the Games. It affects every part of our operational planning and it has turned what was already a complex operation into an even bigger jigsaw puzzle. The role of myself and my team is to absorb all of the challenges and create an environment for our athletes to produce world class performances. We've had to be patient, adaptable and philosophical for the last 15 months to refine our plans and in a few instances we've had to go back to the drawing board to reflect the situation we are working in.
What is the biggest challenge you face in your work?
We are taking a delegation of nearly 1,000 people to the Games in Tokyo. The biggest challenge is the level of detail we work across and the need to get every single bit of detail spot-on. One small administrative error can have major, high-profile consequences. The need for us to be totally on-the-ball at all times, particularly when we are so busy close to the Games can be a real challenge.
What innovations are you embracing in your current project/s?
It's important to continually evolve and refine the way you approach things. It would be easy for us as a National Olympic Committee to roll out the same plan every two or four years. We're constantly reviewing and trying to find better ways to do things though. For this Games, we've developed a new stock management system for our Tokyo 2020 Kitting Out operation, which makes the mammoth process of distributing and swapping items of kit for athletes and staff considerably more efficient, and ultimately will make sure every member of our 1,000-strong team will have the right kit at the Games.
How is being a project manager working in sport different to other project manager roles?
Probably not that much different but maybe the profile. Any small error we make has the potential to be a news story and we constantly have to guard against that. Apart from that, the same project management principles apply – set the strategy, communicate roles and expectations, track progress and meet your deliverables.
What advice would you give to anyone thinking about becoming a project manager within sport?
Most of us spend 40 years in our working life. For me, it's so important to enjoy what you do and the environment you work within. If you love your sport, like I do, working in the sports industry won't seem like a job and you will find it extremely rewarding. It's really competitive though, so you do need to work hard and keep your focus.