Transforming Project Delivery in MoD Defence Equipment and Support webinar
MoD Defence Equipment and Support (DE&S) is responsible for delivering equipment and support solutions to the UK Armed Services. This event will discuss the work underway to transform the way these projects are delivered.

The presentation provided an overview of work undertaken in recent years, and still ongoing, to transform the project delivery of equipment and support. It set out the rationale behind the need for change, describe the key components of the transformation programme, including organisation, people and the DE&S Way to delivery, refer to progress made, and work still in hand.
Martin Gosden, the SWWE branch Co-Chair has written a post webinar news article summing up the evening.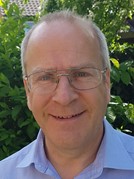 Ian Butcher has worked for the MoD since leaving University 37 years ago with an Aeronautical Engineering degree.

Whilst initially employed at RAE Farnborough, his career (apart from a two year secondment to Airbus on A380) has focused on the provision of DE&S. Jobs include:

Project management roles: On Eurofighter (now Typhoon); a cluster of datalink projects; and the concept studies for the Future Offensive Air System (early work on a Tornado GR4 replacement)
Portfolio and programme management roles: Coordinating major portions of the Air-related research and technology demonstration programme: overseeing change within Naval support (with a key role on a study which looked at closing a Naval Base); heading up the Programme Office for Future Deterrent and then the submarine programme more broadly.

Ian has spent the last 10 years or so in a variety of consultancy, transformation and policy roles.

Having already achieved RPP status, Ian was in the 1st ChPP cohort and is a keen ambassador for project management.
Ian has very kindly allowed his presented material to be made available for viewing. The slides on Slideshare and the webinar recording on YouTube is now available in our APM resources area and also embedded below for reference.
This webinar is suitable for professionals with an intermediate and advanced level of experience.
Previous webinars can be viewed on the APM Slideshare and YouTube channels. 
Follow @APMEvents for upcoming event information.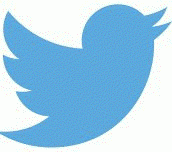 #apmwebinar
APM Body of Knowledge 7th edition reference

Section
Description
1.1
Implementing strategy