UK Government launches Industrial Strategy
Today (27 November 2017) the government launched its Industrial Strategy, outlining its ambitious plans to build a 'Britain fit for the future'.
Through five foundations of productivity and a set of 'grand challenges', today's report earmarks a multi-billion pound investment in new projects, programmes and portfolios across the UK and its international reaches as it sets to create an economy that boosts productivity and earning power throughout the nation.
"It is not enough just to look at the economy we have. We must make preparations for the economy we need to become", claims the report which puts AI, future mobility and clean growth among its 'grand challenges'.
Why should the profession take note?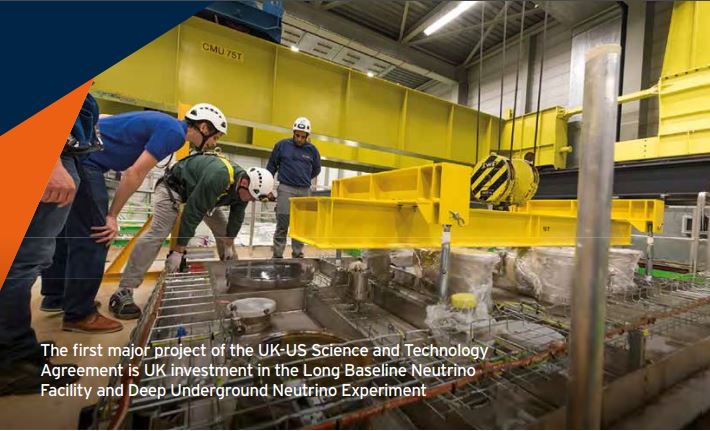 Across the 255 page white paper the terms 'projects', 'programmes' and 'portfolios' were cited near 200 times and not just aligned to the traditional heartlands of our profession.
To name just a few, projects in Neutrino science, clean energy and Brexit preparations are all on the horizon or happening now; and the bar is set high for the future proofing of our projects.  
"We are setting high standards in cyber and climate change resilience for our projects across the UK which will give us greater security and protection from natural risks… resilience is proposed as key performance measure within the National Infrastructure Commission," claims the report.
The challenges we can expect from these new projects will test our ability to adopt new ways of working as the government demands more complex and a greater range of projects.
If we are to deliver the strategy's key aims, now is the time to look towards new technology, new people and an embedding of a new project delivery culture within government with benefits at the heart of it.
 "Through inviting competing proposals and ideas, the government will identify, support and fund a range of promising projects. We must not let a fear of failure make us unimaginative or risk averse. The government must be willing to back a broad portfolio of risky initiatives rather than be constrained by the possibility of individual failures."
Commenting on the release of the strategy APM's chief executive, Sara Drake said:
"We welcome the publication of the Strategy and particularly the focus on the four themes of artificial intelligence, life sciences, clean growth and future mobility – all four will require project management at the heart of the transformation required to achieve success."
The full report can be found here.
What's Next? APM Project Management Conference Manchester
Next week, APM's award winning project management conference will open its doors in the heart of Manchester asking the question; What's next? Investigating 9 pillars from the industrial strategy across new and emerging sectors, the day's programme of world class speakers will seek to prepare the profession for its ambitious and vital future as it shoulders the challenge of delivering projects of tomorrow.