Welcome to the APM Enabling Change SIG newsletter May 2020
Welcome to the APM Enabling Change SIG newsletter May 2020
Contents
Welcome from our SIG Chair
Notice of APM Enabling Change SIG committee elections 2020/2021
Latest blogs
 
---
1. Welcome from our SIG Chair
Hi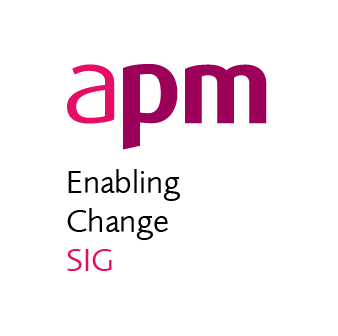 APM Enabling Change SIG Chair. Well what an interesting year so far. We as many other SIGs and branches had a lot planned this year in the event space, but unfortunately Covid-19 has taken its toll. The focus for us now is to achieve what we can against our business plan remotely, so we have a number of blogs planned and potentially a few webinars. The committee continues to meet virtually, as we are spread far and wide across the UK so there is no difference for us in the current climate. As I am used to working remotely and virtually as many of us are I have seen no real difference to the way I work both in my day job and as a volunteer for APM, but what I have noticed is that those who are not used to it have been on a very quick and large learning curve and have had to change and adapt very quickly to new ways of working. Most have been through the change curve and are adapting well to their new normal. Its about retaining those things that have improved for the better when things slowly start to return. There really is no alternative to face to face interaction and networking with our peers lets hope its not too long before we can all get back together again in the physical world.
The nominations are now open for the new committee for 2020/2021 please see section 2. below. If joining the committee is not right for you but you'd like to find out more or have any ideas or suggestions please feel free to get in touch.
We now have over 880 followers now and growing. APM members and others are welcome to interact with us and we encourage you to follow us on Twitter, @apmecsig, where we post: upcoming events of interest to the group, share related material and much more. We have almost 200 followers now on Twitter. We are also available via email.
Help us to increase the appreciation and education of change management.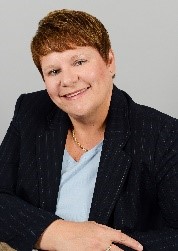 Donna Unitt
APM Enabling Change SIG Chair
---
2. Notice of APM Enabling Change SIG committee elections 2020/2021
The committee member nomination and vote for the APM Enabling Change SIG will take place online again this year.
Any APM individual member wishing to nominate themselves for the committee should submit the details in writing by no later than 23:59hours on Wednesday 1 July 2020.

Please note the eligibility requirements below for membership of the APM Enabling Change SIG committee.
If you are in doubt or have any questions, please email enablingchangesig@apm.org.uk
| | |
| --- | --- |
| Role | Eligibility |
| Chair | Associate, Full or Fellow member with at least one years APM membership and membership of the SIG committee |
| Secretary | Associate, Full or Fellow member with at least one years APM membership and membership of the SIG committee |
| Committee | Student, Associate, Full or Fellow member only |

The eligible nominees supporting statements will be published on the SIG microsite and the Thursday 2 July 2020, APM individual members will then have until Wednesday 8 July to vote. New committee confirmations will be on Thursday 16 July 2020. With the committee handover – Friday 17 July to Monday 31 August 2020.

So the new committee is in place from Tuesday 1 September 2020.
---
3. Latest blogs
Our latest blog on Enterprise Change Management, Why change management is critical for project success was published in February.

We have our next blog on Project Management and Change Management being published shortly. Look out for more blogs over the coming months.