Welcome to the APM Portfolio Management SIG newsletter January 2020
Contents

Introduction
Portfolio Management conference
Portfolio director's dinner
APM Portfolio Management guide
Other branch and SIG events
LinkedIn
Did you see?
Get in touch
---
1. Introduction
Welcome to the winter newsletter for the APM Portfolio Management SIG. As the holiday season has now ended, and with spring hopefully around the corner, we look back on the last half of 2019.
---
2. Portfolio Management conference
We are, unbelievably, approaching our 6th APM Portfolio Management conference and we have really been pushing ourselves as to how we can top the last five. In previous years we focused on portfolio management approaches, portfolio management systems and portfolio management in a rapidly changing digital environment. This year we want to focus on what sits at the heart of all transformation - people!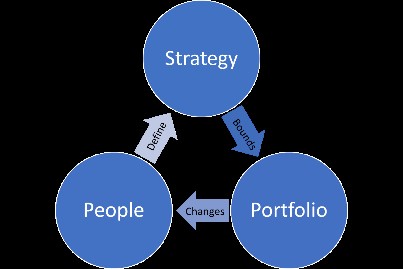 More than any other aspect of transformation management, portfolio management's success or failure is defined by our ability to understand what our stakeholders want from us and take them with us. There is an incredibly important interaction between an organisation's strategy, its portfolio of change and the people who make up the organisation. Those people both define the strategy and are ultimately changed, for better or worse, by the activity of the portfolio. At this year's conference we intend to look at all aspects of this relationship including:
How to manage cultural change at the portfolio level
How to measure people and business readiness at the portfolio level
How to engage with people at the portfolio level to facilitate decision making, and
How to raise the change capability of the organisation.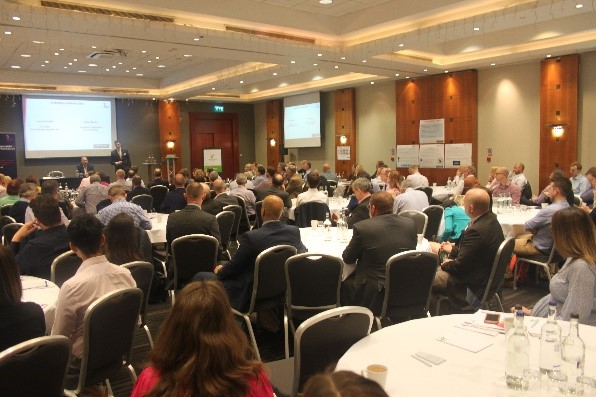 Of course, we will have our ever popular post conference networking event and a wide range of workshops to explore different aspects of portfolio management. Details of how to book will be available soon.
We look forward to seeing you on the Thursday 18 June 2020 at the Bloomsbury Holiday Inn, London.
Ahead of booking for 2020, you can view the presentations and workshop outputs from last year's conference.
---
3. Portfolio director's dinner 
On Thursday 21 November 2019, we had the second of our portfolio directors' dinners. These popular events bring together some of the most experienced portfolio practitioners across a range of sectors, ask them a hard question and allow us to capture, and share, the answers we receive. This time we asked the question 'Why is it so hard to make the hard decisions?'

A perennial problem in portfolio management is getting clear, timely and definitive answers to the difficult decisions that face the C-suite when managing and prioritising the portfolio. This is a challenge across all sectors and the problem is psychological, informational and organisational!

The output of the previous dinner 'The Agile Portfolio: Fact or Fiction' is available to read. Download it from the microsite page to find out more, and give us your thoughts about it in our LinkedIn group.
---
4. APM Portfolio Management guide


"I recommend this guide to those who are thinking of where to start with portfolio management, those who are trying and struggling, and those who have it working but want to continuously improve."
– Dr Ruth Murray-Webster, HonFAPM
APM Women in Project Management Conference 2019 in September, the APM's portfolio management guide has been receiving very positive reviews. The guide brings together the challenges, successes and experience of over 60 organisations who have presented at our conferences and events.  It describes best practice from both the public and private sectors, and has been co-written and reviewed by experienced portfolio directors, managers and consultants. The guide emphasises the practical aspects of portfolio management – what it is and how to do it.
The guide covers key topics from what portfolio management is, through adopting and implementing portfolio management and dealing with key challenges. There are over a dozen "caselets" giving examples of how portfolio management principles were applied in real-life situations, such as managing systemic project risks at a portfolio level and managing portfolio reviews.

We hope you find it valuable and useful in developing portfolio management in your organisations. You can read more about the guide on the SIG website.

Pre-order your copy for only £19.99.
---
5. Other branch and SIG events

Since the last newsletter, the SIG has been busy engaging with APM branches and SIGs.
The APM Portfolio Management SIG was represented by Richard Moor at the latest APM Volunteers' Forum, held in November. The SIG promoted our new guide across all SIGs and branches.  The forum provided the APM an opportunity to give an update on emerging strategy as well as the future of SIGs and branches. 
Also at the forum, there was a discussion on the value of the SIGs.  Delegates recognised that all SIGs operate very differently with different outputs which led to a question on their value and contribution. There was absolute agreement that SIGs are a critical part of the offering and that professional participation is essential.  As SIGs evolve, greater integration of SIGs will be encouraged with orientation days, sharing days, the new teams sharing site, and a wider community platform.  A blueprint for the future of SIGs is in development.
Tanya Durlen has been working with the APM Governance SIG to set up a series of workshops, initially looking into portfolio sponsorship. We have drafted a problem statement to be shared with the SIG.
The SIG has been presented by Steve Leary at a Midlands mini conference in January, with Petula Allison and Richard Moor booked to attend the APM East of England branch event in February 2020. 
---
6. LinkedIn

59 people are members of the LinkedIn group for the APM Portfolio Management SIG. We encourage you to share anything you think may be of interest to your peers, and would love to hear what you would like from the group. Join the group and be part of the conversation.
---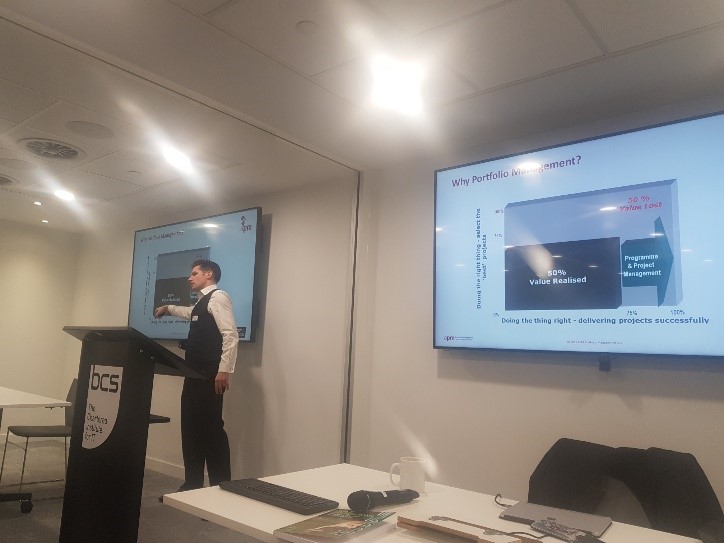 watch the presentation.
---
8. Get in touch

We would like to hear your feedback about these quarterly newsletters. Are the newsletters too frequent? Not frequent enough? Too long? Too short? Please get in touch with any comments or suggestions to portfoliosig@apm.org.uk