Welcome to the APM Portfolio Management SIG newsletter June 2020
Contents

Introduction
The Portfolio Management SIG announces its 2020 Portfolio Management Survey
Portfolio Management conference
Portfolio Director's Dinner – making hard decisions
Portfolio Management - A practical guide
LinkedIn
Get in touch
---
1. Introduction
Welcome to the Summer newsletter for the APM Portfolio Management SIG where we look back on the last half of 2020.
---
2. The Portfolio Management SIG announces its 2020 Portfolio Management Survey
To mark its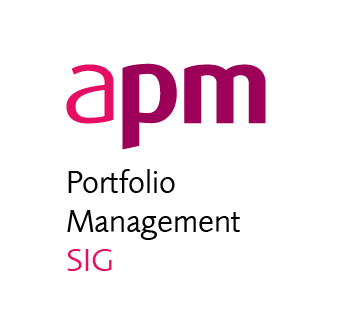 Portfolio Management – A practical guide. By gauging opinions now it intends to assess, and publish, how the PfM profession has changed in the interim and what the key challenges are today.

The survey is aimed at a wide range of people, whether APM members or not, across the whole spectrum of portfolio management, including people in a "core" PfM role or who work in many of the associated activities.

The survey is designed to:
Build an overall picture of PfM practice from many perspectives, and show how that is changing over time – for the benefit of all
Highlight key aspects of PfM, what works well and what is still to do
Identify some of the key challenges facing PfM in the current environment
Allow people to nominate topics of interest for future debate across the PfM community
Give people the opportunity to get involved in future PfM SIG activities

The survey will run for around three weeks until closing on Friday 31 July, with the publication of results around the end of August. We'll be contacting all members of the SIG as well as advertising it through the APM's newsletters and Linkedin.
Please do share it and respond.


Take part in the survey


---
3. Portfolio Management conference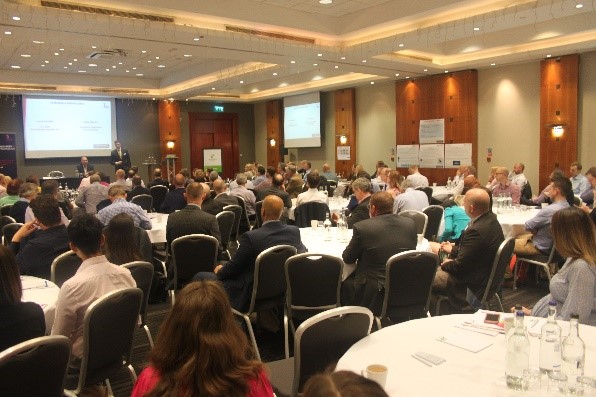 We were due be have our 6th APM Portfolio Management Conference in June but due to Covid-19 the event has been postponed and we will share details of next year's conference as soon as we have them.

View the presentations and workshop outputs from last year's conference.
---
4. Portfolio Director's Dinner – making hard decisions
On Thursday 21 November 2019, we had the second of our portfolio directors' dinners. These popular events bring together some of the most experienced portfolio practitioners across a range of sectors, ask them a hard question and allow us to capture, and share, the answers we receive. This time we asked the question 'Why is it so hard to make the hard decisions?' 

A perennial problem in portfolio management is getting clear, timely and definitive answers to the difficult decisions that face the C-suite when managing and prioritising the portfolio. This is a challenge across all sectors and the problem is psychological, informational and organisational!

The output of the previous dinner 'The Agile Portfolio: Fact or Fiction' is available to read. Download it from the microsite page to find out more, and give us your thoughts about it in our LinkedIn group.
---
5. Portfolio Management - A practical guide

"I recommend this guide to those who are thinking of where to start with portfolio management, those who are trying and struggling, and those who have it working but want to continuously improve." 
– Dr Ruth Murray-Webster, HonFAPM
APM Women in Project Management Conference 2019 in September, the APM's portfolio management guide has been receiving very positive reviews. The guide brings together the challenges, successes and experience of over 60 organisations who have presented at our conferences and events.  It describes best practice from both the public and private sectors, and has been co-written and reviewed by experienced portfolio directors, managers and consultants. The guide emphasises the practical aspects of portfolio management – what it is and how to do it.
The guide covers key topics from what portfolio management is, through adopting and implementing portfolio management and dealing with key challenges. There are over a dozen "caselets" giving examples of how portfolio management principles were applied in real-life situations, such as managing systemic project risks at a portfolio level and managing portfolio reviews.

We hope you find it valuable and useful in developing portfolio management in your organisations. You can access the guide, for APM individual members a free online version is available, or order a hard copy for £19.99.

Adam Skinner, our Co Chair, spoke at the British Computer Society's Project Management Conference on the Thursday 23 January about his experiences in portfolio management and introduced the newly launched APM portfolio management guide. His presentation is available to watch.
---
6. LinkedIn

66 people are members of the LinkedIn group for the APM Portfolio Management SIG. We encourage you to share anything you think may be of interest to your peers, and would love to hear what you would like from the group. Join the group and be part of the conversation.
---
7. Get in touch
We would like to hear your feedback about this newsletter.
Please get in touch with any comments or suggestions to portfoliosig@apm.org.uk