Whose capability is it anyway? Core competencies of project and change managers

Members of the APM and Change Management Institute are working together to offer a series of webinars exploring the core competencies of each profession and demonstrate examples of what these competencies look like in in the real world of business.

In the first session in the series, on Thursday 22 July, members from both APM and Change Management Institute formed a panel to walk through some of the core competencies of each profession, as outlined by the professional bodies' Body of Knowledge and identify where these competencies are aligned. Leaning on their experiences of projects across private and public sectors and spanning a whole range of industries the panel of practitioners shared practical examples of projects and where working together with their counterparts in project management or change management has brought benefits to the project and ultimately project success.

This panel discussion covered:
An introduction to the two roles of project management & change management
Some of the core competencies of project management and change management.
- APM Stakeholder & Communications Management & CMI Communicating Effectively
- CMI Influencing Others & APM Leadership
- APM Requirements Management & CMI Impact Assessment
- CMI Facilitating Change & APM Transition Management
Where these competencies are aligned.
Some examples of where the application of these roles has led to greater benefits for an organisation and also the impact on benefits of not fully understanding the need foe both roles.
Questions & Answers which prompted a discussion regarding whether the two roles can be carried out by one person.
The format was a panel discussion on the core competencies required in project management and change management.
APM Enabling Change SIG and APM People SIG committee members, along with change managers from Change Management Institute formed the panel for this discussion.

Panel members

Ket Patel is a certified APMG Change Management Practitioner and Change Management Institute Accredited Change Manager Master. He has over a 20 years of hands on experience leading change and transformation within Financial Services, Technology and Consulting industries. Ket has a passion for taking lessons identified from projects, industry and personal experience and helping others find ways to apply them to help ensure change benefits are realised, change resistance is minimised and change is adopted and sustained by focusing on the health and wellbeing of all those impacted by change.
Ket is also the UK Country Co-Lead for the Change Management Institute – a professional body dedicated to establishing and promoting best practice in the delivery of change. In his role he works to build relationship with industry bodies and academia in order to raise awareness of the Institute and to share best practice to keep the discussion alive about how we can deliver change better. His other area of interest is social media and facilitating discussion that help the profession to challenge their beliefs and understanding to deliver the best outcomes for those impacted by change.

Donna Unitt is the APM Enabling Change Specific Interest Group (SIG) chair. Her day job is as head of delivery with experience in managing business relationships across an array of levels and cultures through large IT, organisation and process change projects and programmes.
Donna has a proven track record of successful project delivery and management in large multi million pound projects.
Donna is a change management practitioner and has over 25 years of IT solutions implementation experience, including multi-implementation lifecycles across the supply chain industry to the SIG.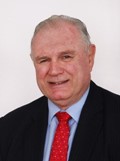 Ian Cribbes supposes that his first encounter with project management was in 1978 when he was part of a small team designing and commissioning a, then, state of the art, Systems Simulator for the brand-new Lynx helicopter which was coming into service with the British Army.
Life soon morphed into project management where he was tasked with the design and installation of a multi-media instructional solution for the Technical Academy with circa 3,500 trainees. Following this he became involved in a wide range of projects covering marine and aerospace equipment in Saudi Arabia. His last role in Saudi Arabia was as one of the senior programme managers covering a major upgrade to the Tornado aircraft on behalf of the Royal Saudi Air Force.
On return to the UK in late 2012 he formed his own consultancy company (IMC&T Ltd). Under this umbrella he has worked with a wide range of organisations from the aerospace industry, defence organisations, Business / Financial Think Tank, higher educational establishments, central and local government departments, Grade 1 Listed Church conservation and reordering.
Throughout his career he has had the opportunity to be involved in projects ranging from quite small to those in the multi-billion-pound range.
Ian is one of the founding members of the Stakeholder Engagement Focus Group (part of the APM People SIG).

Gayle Howard is a member of the APM People Specific Interest Group (SIG) Committee and is on lead for the Leadership Focus Group within this SIG. Gayle has spent the majority of her career working in Financial Services and has experience in leading & coaching operational, training & development and project/programme teams at a senior level.

Gayle has a proven track record of successfully delivering large, complex change projects and programmes and is a change management practitioner.

and Rajiv Khanna.



The content level was suitable for professionals with any level of experience.

Previous presentations a
nd webinars can be viewed on the APM YouTube Channels.
Follow @APMEvents for upcoming event information.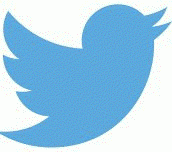 #apmwebinar #apmchange #apmpeople


APM Body of Knowledge 7th edition reference

Section

Description

2

Preparing for change