Women in Project Management - Choose to Challenge webinar
International Women's Day is a global day celebrating the social, economic, cultural and political achievements of women. This webinar was held on 8 March 2021. Hosted by the APM Women in Project Management Specific Interest Group (WiPMSIG) and the APM London Branch. 
"The courage to be ourselves, and to bring our uniqueness to the workplace, not only serves as a relief to us personally, but also encourages diversity of thinking and contributes to a more balanced culture." Pippa Savory.
The campaign theme for International Women's Day 2021 is 'Choose To Challenge'. A challenged world is an alert world. And from challenge comes change.
Positive challenge is achieved through good communications and relationships, more importantly in this period when most engagement is virtual.
Our guest speaker Pippa Savory provided you with key information that you can apply to your work and personal relationships to make a positive change.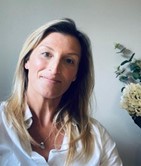 Pippa Savory is now doing what she loves most; helping professional women feel as successful on the inside as they are on the outside.
Having worked in the corporate world for 30 years, with the last decade on the board as a HR Director, in 2020 Pippa made the decision to set up her own coaching practice, True Story Coaching.

Pippa found in her previous corporate career she was surrounded by outwardly successful women who often didn't feel good enough or worthy within themselves - a big barrier to true alignment. Pippa now helps her clients transform the way they feel about themselves by taking them through her signature coaching model.

Pippa bases her coaching transformations on the three pillars she believes are critical to true success: mental, behavioural and spiritual. It is only when we have mastered these elements can we then experience true self-worth and inner confidence.

With Pippa's support and coaching, women can truly feel as successful on the inside as they are on the outside.
Pippa has very kindly allowed her presented material to be made available for viewing.
The slides on Slideshare and the webinar recording on YouTube is now available in our APM resources area and also embedded below for reference.
Questions raised during the recording are published here with the speaker responses as a video from Pippa.

This event is suitable for professionals with any level of experience.
Previous webinars can be viewed on the APM Slideshare and YouTube channels. 

Follow @APMEvents for upcoming event information.
Follow Pippa on social media: Facebook, LinkedIn, Instagram

Other IWD 2021 activities
For International Women's Day 2021 on Monday 8 March, which this year's campaign theme is 'Let's all choose to challenge', social media will see posts from those celebrating and challenging the world norm for greater diversity. Follow the contributions and consider posting your own, the SIG committee have contributed a video of their voices to this conversation and call for change.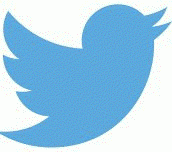 #apmwebinar  #apmlondon  #apmwipm

 #InternationalWomensDay  #choosetochallenge


APM Body of Knowledge 7th edition reference

Section
Description
3.3
3.3.1
Working professionally
Communication