Student of the Year and YNL Young Project Manager of the Year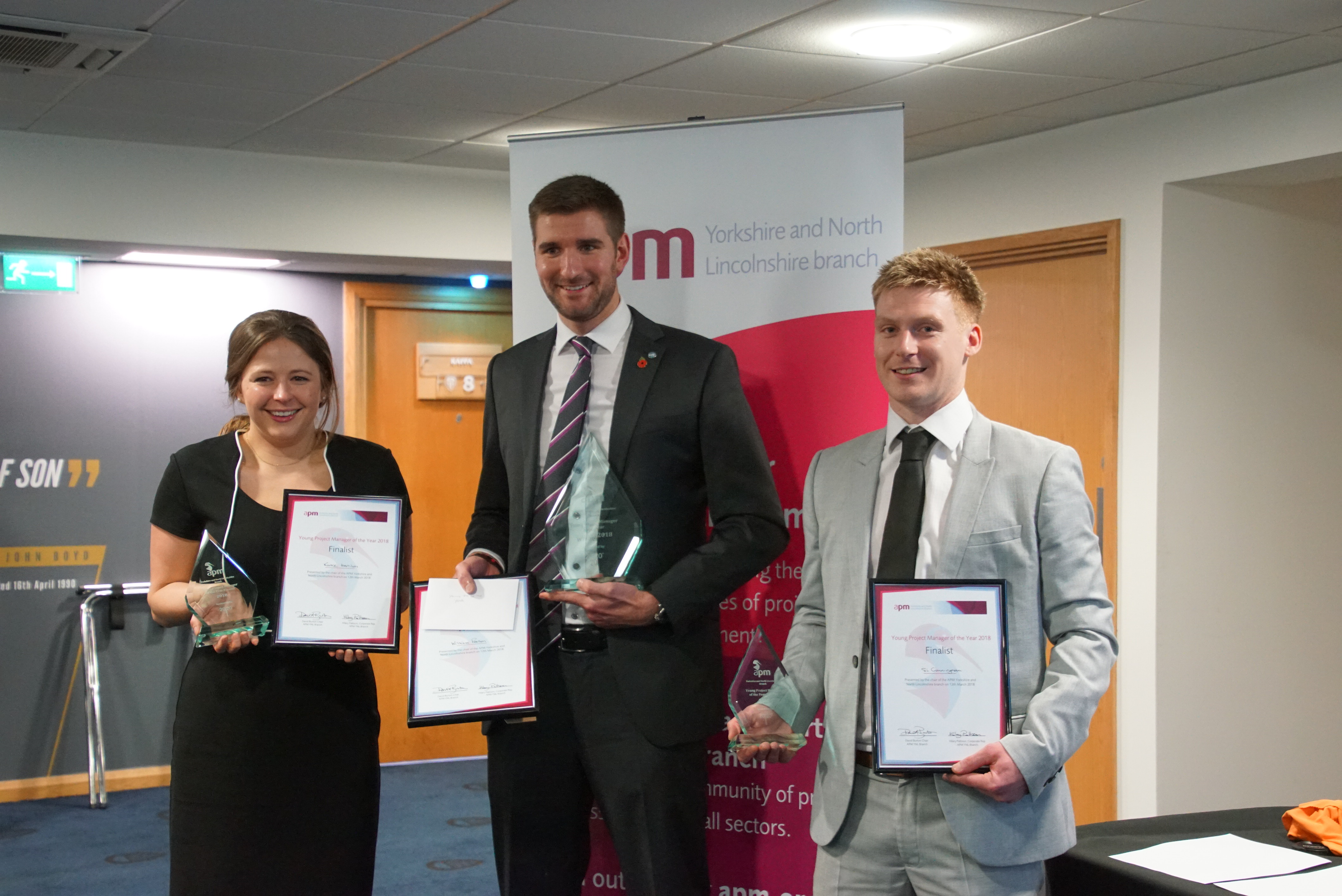 The APM Yorkshire and North Lincolnshire (YNL) branch recently hosted their inaugural finals night and award ceremony for the Young Project Manager and Undergraduate Student of the Year competitions at Elland Road football ground in Leeds. This first event was a resounding success and there was a buzz in the room with many of the attendees asking when the entries open for 2018/19.
The awards evening was a culmination of a two part competition with the finalists being the three highest scoring written submissions in each category. All of the finalists were required to make a presentation about the projects that formed the basis of these submissions.
Both the written submission and the final presentations were judged by a panel made up of two APM committee members from each of the YNL and the North West branches. The scores for both the written and presentation parts of their submission were aggregated to achieve the ultimate winners.
Sara Drake, APM Chief Executive, opened the evening with a keynote address which gave an update on APM's chartered status and the routes to the Chartered Project Professional (ChPP) designation. Sara also emphasised the importance to APM of the development of young project professionals through education and ongoing training and experience.
The next finalists to present were in the Young Project Manager of the Year category, Si Cunningham, from BT, Katie Harrison, from Turner & Townsend and Will Pearson, from WYG. All of the employers are APM Corporate Partners. The entries in this category showcased the project managers of the future, with all of the entries choosing Project Management as a first career, despite obtaining degrees in other subjects. Once again the standard of entry both at written and presentation stages were of a high calibre. Indeed there were only a small number of marks separating all three finalists.
The winner of this section, after long deliberation, was Will Pearson with his presentation and work on a project developing an Infrastructure Assessment Requirement to support the MOD in planning for future International Defence Basing.  APM took the opportunity of interviewing the finalists before the competition took place which can be viewed below.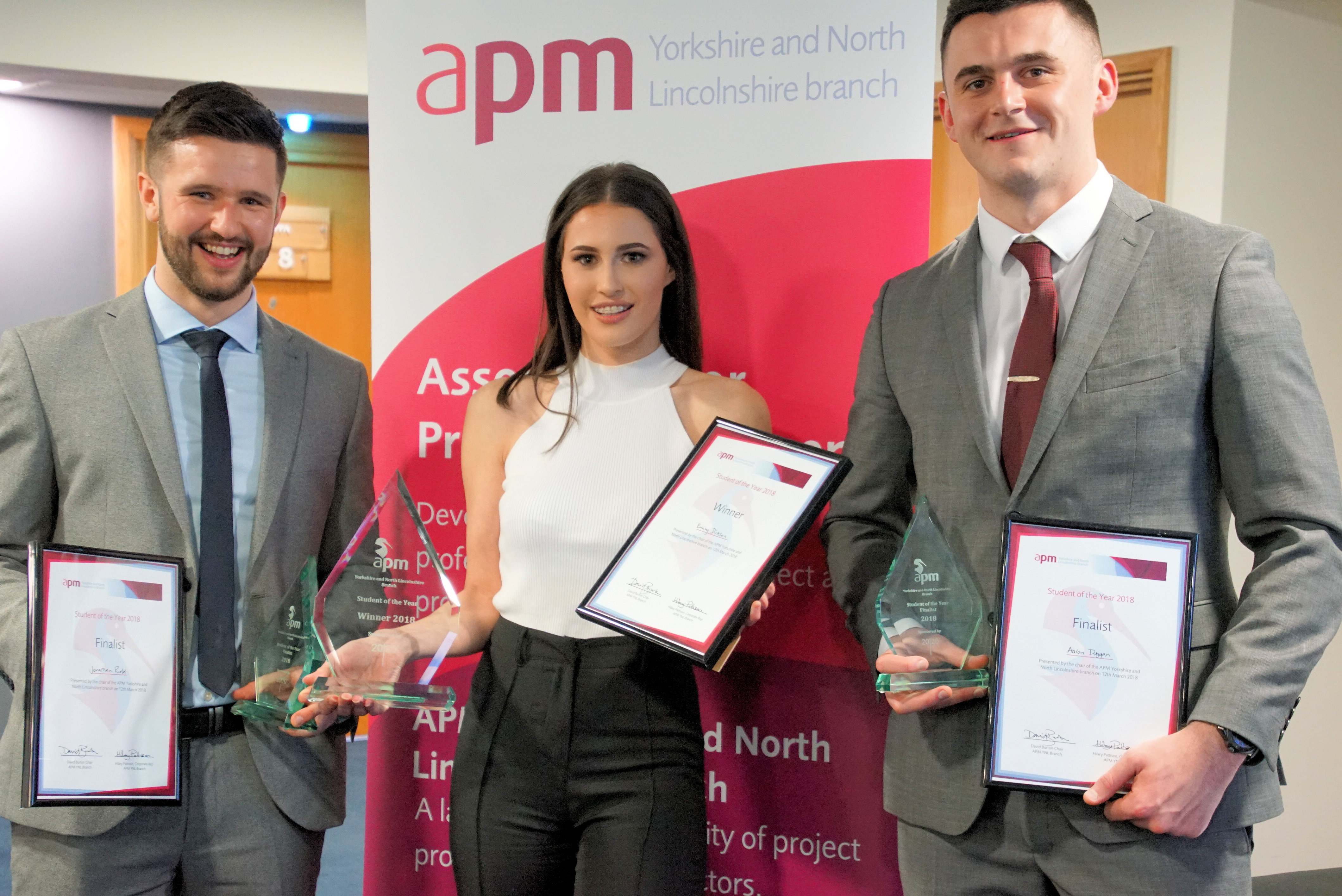 The first finalists to present were in the Undergraduate Student of the Year category, Aaron Duggan, Emily Dickson and Jonny Rudd. The presentations in this category were of an outstanding calibre and it was really challenging to select the winner. All 3 finalists are students at Leeds Beckett University studying for a degree in Project Management.
The winner was Emily Dickson with her research project testing the efficiency of Six Sigma as a process improvement Project Management tool.
The Awards evening was kindly sponsored by 2020 Business Insight, project management consultancy and training specialists, and WYG Management Services Ltd, project management and construction consultants.  Before the competition took place, APM interviewed the finalists to ascertain why they chose project management as a degree which can be viewed below.