Applying systems thinking to project management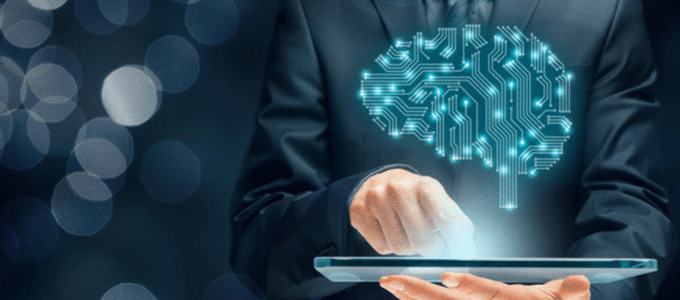 Welcome to the first in a series of blog posts that aim to make the case for applying systems thinking to project management. The intention is to start a discussion with the broader APM community to share examples of where systems thinking has made a real difference to their projects and use this in turn to raise awareness of the main benefits and potential cost savings that a systems thinking-based approach can bring.
Why use systems thinking?
Systems thinking recognises that the world is made up of inter-connected entities which often produce behaviours that cannot be predicted by analysing their parts or their sums. While many projects don't contain inter-connections, an increasing number involve significant inter-connection in the problems they are addressing and/ or the dynamic nature of the environments within which solutions must operate.

APM research, in Conditions For Project Success, found that only 22 per cent of projects are wholly successful, with 12 per cent not meeting their budget and 17 per cent not delivering on time; although 90 per cent of respondents considered their projects successful to some degree. Respondents identified the top three success factors as: 1) clear goals and objectives, 2) project planning and review, and 3) effective governance. These can be paraphrased as "ensure you are doing the right project and then do the project right". Systems thinking supports both these by enabling the development of a deep understanding of both the complexity of the problem and how the solution will operate.

Research by the APM Systems Thinking SIG into how project managers use systems thinking, in Systems Thinking: How It Is Used In Projects and Project Management, found that the about half of project managers apply some systems thinking about half the time, but do not use the more powerful systems thinking tools. Systems thinking use is slightly greater by more experienced project managers and by those working in sectors delivering complex products (e.g. defence and aerospace).

When application of systems thinking is proposed, business managers ask how much it will reduce current budgets. The answer is that its application will reduce costs, but not from the current budget. It will reduce costs the project doesn't know about yet (i.e. the overspend).
What is systems thinking?
Systems thinking is a discipline for seeing wholes rather than parts, patterns of change and for understanding the inter-connectedness that gives systems their unique character. It applies the following principles:
Understand the bigger picture: identify patterns and trends as inputs, outputs and the environment change over time. Analyse events and responses to frame the problem in terms of patterns of behaviour rather than particular events.
Recognise that a system's structure generates its behaviour: appreciate that connections must be understood and cause and effect relationships identified rather than focusing on details. Appreciate how internal actors managing policies and operations often drive behaviour rather than assuming all behaviour is driven externally.
Make assumptions explicit and test them: recognise that models are hypotheses with limited applicability. Test them rather than trying to 'prove' them with existing or new data.
Change perspective to increase understanding: regard causality as uncertain, with feedback influencing causes and don't assume causality only runs one way. Different perspectives on a problem often identify a broader set of causes and relationships.
Appreciate that mental models/ mindsets define current reality and expected futures: mental models are the assumptions, attitudes and expectations used to 'understand' situations and often define the 'truth'. They form the 'mindset' through which problems and their potential solutions are filtered. Appreciate that mindsets can be incomplete or incorrect.
A fuller description of systems thinking and its application to project management can be found in this published paper.
How is systems thinking applied to project management?
The systems thinking 'iceberg', given below, brings together systems thinking principles and tools.
Events: the level at which we experience the world and the symptoms of problems. Some problems can be addressed directly, but not all problems can be solved by treating the symptom(s). Deeper analysis is needed.
Patterns of behaviour: looking below the Events level identifies patterns of behaviour and enables Events to be forecast and hypotheses for their causes developed and tested.
System structure: consideration of system structure (including elements of the environment within which the system operates) identifies the causes of the patterns of behaviour identified.
Mental models/mindset: (often sub-conscious) mental models are the assumptions, beliefs and expectations that cause structures to function as they do and are used to drive problem analysis and solution definition.
Structure of the case
The structure of the case for the application of systems thinking to project management is shown below with initial content. Although it is difficult to include precise numbers for some sections, it should be possible to include orders of magnitude for best and worst cases.


Structure and main elements of the case for systems thinking in project management
Better solutions, and more successful projects
In summary, applying systems thinking to project management helps better understand the problem the project must address. This better understanding enables better solutions and more appropriate project management. Better solutions and more appropriate project management results in a more successful project.
Share your thoughts
Please share your thoughts and experiences by joining the discussion using the comments section below, joining the APM Systems Thinking SIG community or via the contact section on the APM SIG website.
Read other blogs in this series:
Using systems thinking to identify the right problem
Using systems thinking to define the right solution
Using systems thinking to establish the right project
Using systems thinking to execute the project right
How Portsmouth council used systems thinking to deliver a better service and reduce costs
Applying systems thinking to project management: summary and last thoughts